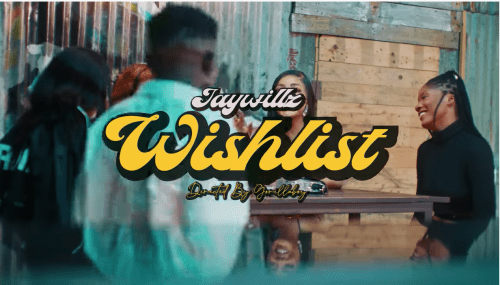 Jaywillz Drops The Official Video For The Hit Track WISHLIST Off His "Sun Flower EP".
After the successful release of his sophomore EP, Jaywillz returns with this new love video, "Wishlist", Directed by Gorilla Boy.
2021's "Medicine", a mid-tempo anthem of reassurance between lovers, fused Igbo traditional music forms with contemporary sounds to put Jaywillz on the map. It was the standout track on Love or the Word, the follow-up to his debut project, 2020's P.U.N (Please Underrate Nobody).
On Sun Flower EP, Jaywillz sticks with that winning formula to create a project that's an ideal soundtrack for the love-stricken, overflowing with tracks that run the romantic gamut from delicate, sweet nothings ("Baby") to more sensual, after-dark moods ("Spoils").
"Wishlist" off the EP became fans favourite track. A catchy hook with similar methodical finessing on Jaywillz's previous hit. Listen below;
Watch the official video for the hit track "Wishlist" by Jaywillz off the "Sun Flower EP"… ENJOY!!!
The post Jaywillz – Wishlist appeared first on tooXclusive.