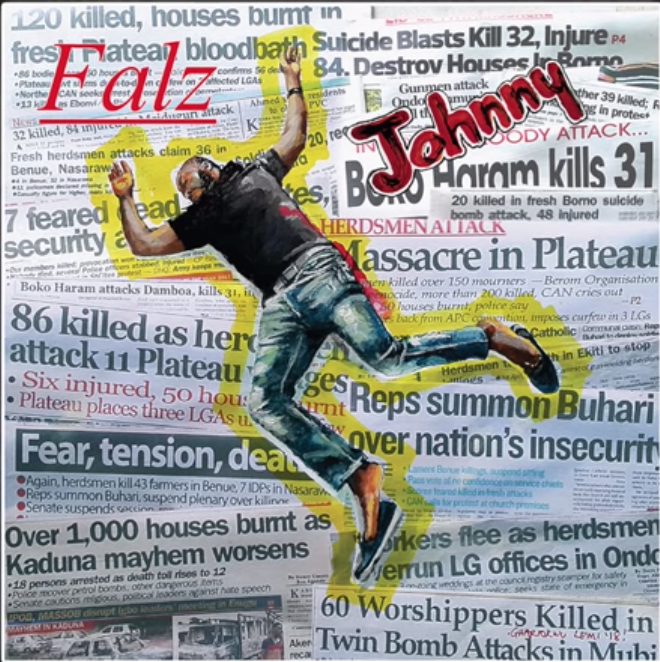 Talented Rapper/Music advocate – Falz comes through with a new music video for the track "Johnny" to address the on-going killings and Police Brutality happening in Nigeria In a Visual Context.
'Johnny' is taken from 'Moral Instruction', the 4th solo studio album by Falz TheBahdGuy released in 2019 which housed the Hit tracks; 'Talk' & 'Hypocrite' featuring Demmie Vee.
'There is a dire need for us to redefine the concept of humanity and morality. There is a pressing need for re-education and re-orientation of the people. For this is the only way we can restore sanity'. – Folarin Falana.
'Moral Instruction' released by BahdGuys Entertainment Limited, under exclusive license to Jungle Entertainment Ventures releases is an album that contains deep words/lyrics of moral acts .The album house 9 special tracks with guest artiste like, Demmie Vee, Chillz and SESS. The tracks from the "Moral Instruction" album embodies portions of the composition of Fela Anikulapo-kuti's "Johnny Just Drop", "Zombie" and "Coffin For Head". Listen HERE / GET On Apple Music
"JOHNNY" Production Credits;
– Lyrics, Vocals & Recording: Folarinde Falana (Falz)
– Music Production: TMXO
– Sound Engineering: Yinka Olawoye (Focus Ramon)
The wordplay on this track is madt! Lyrics Deep! He talks about the sufferings of the everyday common Nigerian, from the common Nigerian to the elites to the police to the government.
Notable Lyrics
"Johnny just drop, na Po Po shout am down"
"If Johnny continue to drop, Eyan me lo lo ma ki"…
This new music video by Falz is Dedicate to All the fallen Heroes of #EndSars. He further stresses that Justice Must Be Served! Every Single Person Responsible For These Gruesome Acts Must Be Brought To Book. It's Time To Get Our PVC's Ready, "The Power Of The People Is Greater Than The People In Power".
On 'Johnny Video' Falz introduced the recent Killings of Nigerian Youths by The Nigerian Police Men and also the Lekki Massacre (The Killings of Peaceful protesters at the Lekki Toll-Gate In Lagos). This visual is touching, it will strike your soul and hit the heart… Watch below
The post [Video] Falz – "Johnny" appeared first on tooXclusive.