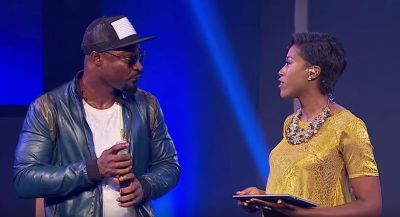 To say Episode 10 of Tecno own the stage was lit, will be putting it mildly. The contestants brought down the house with songs originally performed by the judges themselves. That was after an electrifying performance from Falz the badhh Guy.
This week Five star general Harrysong turned it up with not just one but two songs!
However from the sneak picture we can see of the contestants it's obvious even Mr. Harrysong and the Raggae plus the blues were not able to turn up their faces. I mean they all look like someone just told them their boo has a boo. You can tell the judges came bearing some rather unpalatable news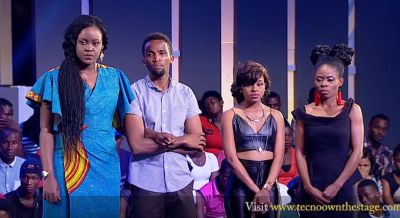 Wanna find out who got the hammer of the judges this week or why our darling contestants are wearing such long faces.
Don't miss this weeks episode of Tecno Own The Stage!
Enjoy a sneak peek of episode 11 meanwhile;
Catch full episode here >>> https://www.youtube.com/channel/UCbG37SOg6yfKXnD0byZUkUA on our YouTube channel.
Join the conversation and stay updated on social media!
Facebook https://www.facebook.com/Tecno-Own-The-Stage-1620883718194632/?fref=ts
Twitter – @tecnoowndstage
Instagram – @tecnoownthestage 
Be sure to like & share content with your friends using the #TECNOOwnTheStage hashtag. Tell your friends to tell their friends to support favorite contestant, voting polls would be open soon on the website. Win a TECNO gift pack by sharing!
TECNO's Own The Stage shows on:
Sundays – Africa Magic Showcase at 19:00 CAT
Sundays – Africa Magic Urban at 21:00 CAT
You can watch the repeat broadcast on:
Tuesdays – Maisha Magic East and Maisha Magic Bongo at 18:30 CAT
Wednesdays – Africa Magic Family at 19:00 CAT
The post Catch Harrysong, The Reggae & The Blues On This Week's Episode Of #TecnoOwnTheStage appeared first on tooXclusive.