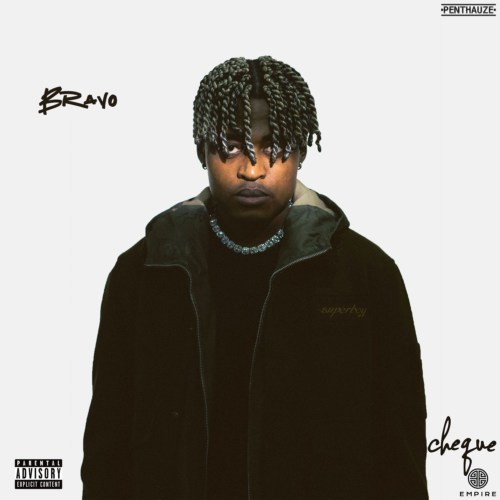 Superboy Cheque 's BRAVO Is Ground Zero For Afrobeat's Singer-Rappers.
Cheque the Superboy May Very Well Be Leading A New Wave Of Rappers Across The Afrobeat Bridge With 'Bravo Album'.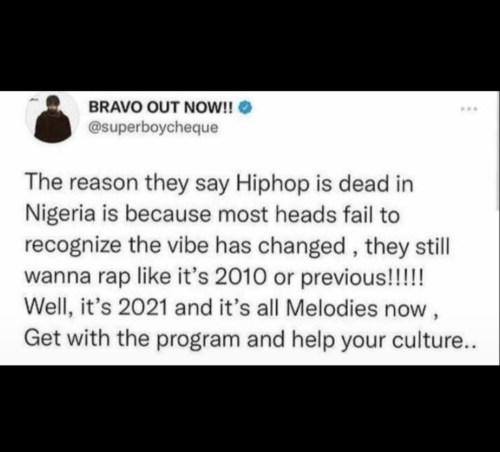 The first time I saw Cheque perform, I was a young undergraduate and astute music junkie. He was known then as Kyle B and he had the best American accent on campus.
He wasn't the best rapper around, Blaqbonez and Chinko Ekun usually had that covered, but he was unique and his then hit song; 'Walk Away', had the best rappers Blaqbonez & Chinko Ekun and best vocalist in school, Virus Zamorra on it.
It was the first music co-sign I'd ever seen firsthand in my music journey. It was an easy hit, and still, today is one that's fondly remembered by numerous ex-OAU students.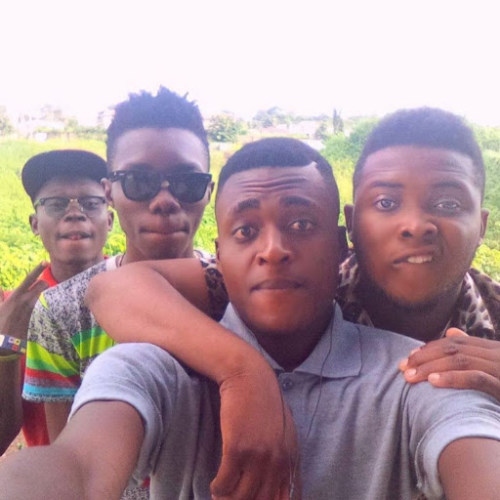 Kyle B, now Cheque, was different from the other rappers around, and you just knew that one day he'd find himself on bigger screens.
He was neither the baddest lyricist around, nor did he drop the heaviest punchlines, folks like Eniola Havoc 'Bando dey Gyrate', Kursor, John the Raptist, Jaido P & co. had that covered.
Cheque had a smash hit on account of his Yankee-styled flows, the ability to switch between singing and rapping seamlessly. When trap music filtered into the country, Kyle B and others who caught the wave early on quickly experimented and realized that not all rappers had to be on Mode9ine, (respect to the great).
He was meant for greater things, much more than the great halls of Obafemi Awolowo's African Amphitheatre Hall, and judging by how much progress he's shown since bringing his splice of Afrobeats & Traphouse to the game, there's still going to be so many spoils of war in store for the young man in the future.
No doubt, 2019/20 was serious bang & bags for twenty six years old Akanbi Brett Bamidele. From his appearance on Baddo's 2019 EP, the huge success of Zoom, the lead single on his debut EP, 'Razor', to his feature with Wale & Davido on the remix of Zoom which at the time had grown to become one of Africa's biggest trap house hit songs.
"Zoom" drove Cheque to heights that ushered him to the frontline of the new wave of Nigerian Singer-Rappers. And his sonorous voice on the Razor EP was enough to garner attention from all over Africa.
Cheque has had a bit of a quiet year following the success of his Razor EP. Like every other young act with something new to bring to the table, Cheque spent most of the year working on his debut album, establishing his sound and versatility with singles like History, LOML, and Call Me Baby, dropping subtle hints about its superiority and making silent moves on his way to certified stardom.
His 2020 Razor EP wasn't just rendering Traphouse Vibez to an otherwise unreceptive audience, it was a collection of hooks and melodious bars over a smooth blend of Afrofusion beats that explored his versatility and vocal strengths.
Tracks like Loco & Satisfied might not have done as well as 'Zoom', but they set the tone for the direction of his debut album 'Bravo' on which he shows even more versatility than the previous one.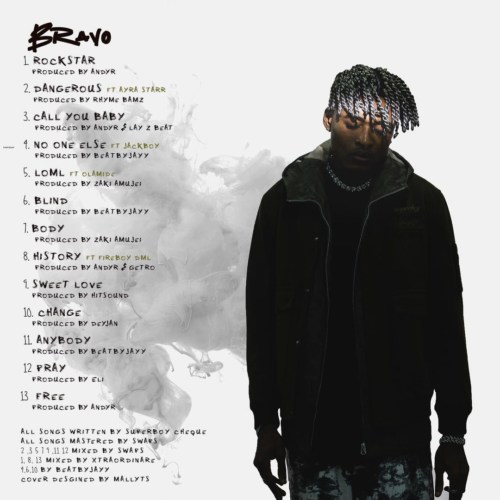 Cheque kickstarts Bravo with Rockstar, an assertive song that reminds you of how much you love Post Malone and his nightingale trap house renditions of his real-time struggles.
'...I remember every day when my life wasn't sunny, And I be fucking with this shit long time mehn I had to overcome…'
This is music to be proud of, music to be remembered by, and would be considered one of the best intros for one of Afrobeat's pioneering successful trap projects.
"Rockstar" is a song that tells the tale of a young upcoming talent who has struggled to build an occultic fanbase that keeps pushing them to the forefront. Rockstar is no Zoom, but packs its own punch! It probably won't give you goose pimples, but the vibe delivery is enough to create an inroad into Cheque's present state of mind.
It is a brilliant trap-house invention, the vibe is top-notch and the lyrics are soul-baring. For an act who's been judged based on the sparse lyrics of his hit single Zoom. He's pulling out all the stops on this project.
The next track on the album, Dangerous is an electrifying feature with Mavin's new Queen, Arya Starr, a scintillating R&B number that helps you identify with Cheque's ability to drop sweet melodious numbers and at the same time identify with the ascent of Gen Z artistes to the forefront of the latest Afrobeats projects in the industry right now. Arya Starr is a new act just like Superboy Cheque with just an EP and an album to her name, but her legacy is secured through Bloody Samaritan and her presence on Cheque's album is another validation that contributes to her industry creds.
Call Me Baby is an afro-fusion song that instantly reinforces Superboy's versatility and pure trap house and afrobeat blend. It's a deeply emotional song that explores deep affection for a beautiful lady. The melody in his voice and strength in his lyrics all combine to make the song exude so much power.
Call Me Baby is an intense song, right from its production down to delivery. It is unique in its exquisite blend of domineering trap beats and traditional Afrobeats sound.
The song starts with a question 'Can I Call You Baby'? A question directed at a love interest who's playing hard to get in the typical Nigerian romantic situations.
He then goes on to express how he feels further by letting his love interest understand the state of his body and mind. He serenades her repeatedly and unapologetically, 'I'm in the mood, jump on my cruise, let me call you baby…' While his affection for his baby was bold and assertive, it was subtle enough to avoid any sensitivity.
No One Else is a masterclass in versatility. It's a deeply personal song that attempts to erase any forms of insecurity his love interest might harbor as a result of past heartbreaking occurrences.
On No One Else, Cheque gives the audience an insight into how hardcore a loverboy can go if need be. So it's not just about filling up the catalog with hit songs, he's here to build a legacy off his projects too.
The song features American rapper, Jackboy, an impressive feat for his debut album. It's an honest song and one that is perfect for the cross-cultural legacy Cheque's building with such a hard trap song.
LOML is a mature expression of deep love and affection that'll appeal to a wider spectrum than Cheque's GenZ audience. LOML is also blessed with the presence of Afrobeats heavyweight Olamide, who does justice to it in his new raspy, cool and confident style.
On Blind, Cheque tells Apple Music that it is a song that speaks a lot about his state of mind at the time he was writing the album. He wanted a song that the audience could get addicted to on the sheer power of its lyricism and blind just fit right into that concept.
Amujei-produced Body is pure Afrobeats and shows us what the future can be like for talented singer-rappers in the Afrobeats climb. It is the stuff that the most conscious Afrobeats creators understand may be the kind of songs that get the most attention on the global stage because it's a song about a woman's body, the possibilities of a global smash hit is endless. This is the kind of Afrobeats that helps him appear on varying European, African and Asian Apple Music Playlists.
History is all about synergy and is easily the most charismatic song on the album. Cheque & Fireboy have had a history before becoming rockstars, so it's only natural for him to want someone with that level of close relationship on the album.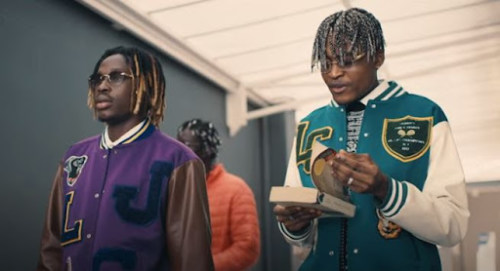 As young Afrobeats frontliners, who have come up from similar origin stories, same launching pad (one that I'm also a proud alumna of), watching each other grow, it must give them both intense goose pimples to hop on a record like that together. It is one for the books, and one for the sands of time.
Sweet Love has good vibes and is perfect for a lazy, candle-lit conversation at night, but not too intense. Not intended to serve anything more than a chance to vibe out.
On Change, Cheque brings some part of his before the fame stories, chronicling how close his circle is and how much he's blessed to have good friends around who are always ready to ride or die. It's sensational, inspirational, and just outright brilliant, Naij's very own trap star telling his own trenches tales, even touching on murder and crime scenes, how else would you like your trap served? With another great Cheque, I hope.
He doesn't disappoint by showing off his versatility on the project but making it a point to give his perfect blend of AfroTrap the spotlight is ingenious. The streaming rewards in the future are going to be mind-bending.
Tracks like Anybody, Pray & outro Free are the most comfortable songs on the album. You can feel how he syncs with them seamlessly, singing and rapping gleefully like he's just discovered music for the first time.
On "Free", he becomes a little expressive of what he's been through to get where he is, and how much he's willing to do anything to stay at the top. Afrobeats is as cutthroat as it is fast-paced and acts like Cheque who so far, has proven to be ahead of the curve are the greatest warriors on this global conquest.
The Bravo album is clear-cut proof of how much the Nigerian audience wishes to consume fresh, exciting content, far away from the status quo. With over 24 million total plays on Audiomack alone within two weeks, Cheque is clearly 'Zooming' to the moon. (STREAM HERE)
It's also important to note that when Afrobeats does enjoy its major hip-hop moment, acts like Superboy Cheque who can easily whip up a club banger on Afro/Traphouse beats might just be the 'future HENDRIXX' that we didn't know about yet, literally and figuratively.
The music scene in Africa is fast evolving, with the audience being more receptive to more improved and creative versions of Fela's musical genius. It is a time when the creators are churning out as much music as the continent and rest of the world can consume. It is a time when all things are aligning for Afrobeats.
The more we absorb more variations of Afrobeats through sub-genres that have been able to seamlessly integrate with the sound, the wider the audience spectrum gets and the stronger the legacy of acts who've dedicated the bulk of their lives to the advancement of a culture that's poised to place Nigeria, Africa as a whole and her music in the spotlight for generations to come.
Cheque is one of those talents that we can't quite deem responsible for any particular section of the Afrobeats audience, only for the fact that his sonic vibration within the context of the target market is largely untested or doesn't explicitly exist yet so we all marvel at their genius, but can't seem to give it the full recognition or respect it deserves until the rest of the audience can catch up to their section of the futuristic curve.
While a lot of people might criticize why he's focused a lot of attention in proving his mettle through versatility on his debut album as opposed to the option of solidifying his entry into the industry with stronger songs as decent follow-ups to his successful debut EP, Razor, it is indeed strategically very brilliant for him to carry the Traphouse sub-genre of Afrobeats on his back, assuming responsibility for its propagation and showing off its potentials through his neatly executed AfroFusion/Traphouse renditions.
A lot of people have compared the young Nigerian rockstar to the likes of Roddy Rich and Post Malone.
This is incredible, at such an early stage of his career, but anyone who understands his music knows that it's just the beginning and in the nearest future, comparisons between him and global trap stars wouldn't be to prop him up, but to speak the truth about Afrobeat's domination of one of the world's largest and most economically viable industries in the world.
Cheque may very well be leading the next wave of rappers across the Afrobeats bridge, but the problem is that OGs can't see the dynamics until we get hit hard by the vicious takeover of worldwide charts by singer-rappers.
Have you ever taken a look at Polo G's sales numbers? Or Rod Wave? It's the ripple effect of creating multiple legendary trap projects in such a short space of time. I think that Cheque and other Nigerian singer-rappers are well on their way to recreating something similar in Africa.
The album earns a 6.5/10 from me. It's a really impressive body of work, one that'll not be forgotten for a long time.
Written by AfrobeatsMerije.
Bisi-Taiwo Chukwumerije is a blood-bound Nigerian music & tech journalist in his early 20s. He goes by the pseudonym 'AfrobeatsMerije', and considers himself one of the greatest psyche in Afrobeats. Tweet your favourite songs, EPs, LPs, Albums, & music projects at him; @AfrobeatsMerije.
---