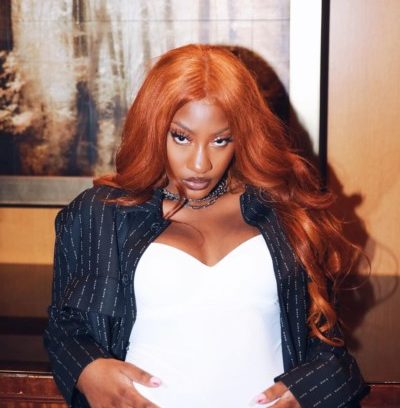 Temilade 'TEMS' Openiyi is proof that with your talents, you can ride the heavens and sell your soul for a share in the universe.
The first time you catch the whiff of any Tems record, the first feeling that registers is that of 'being transported, or being drawn into a trance session'. The feeling is hypnotic in the safest way possible, and you're just instantly drawn into an expressive world of infinite possibilities.
With Tems, you're not expecting any DAVID/GOLIATH narrative, it's not a struggle to get up from the trenches or slums of whatever part of Nigeria she's fought to get out of.
It is a story of pure genius and artistry not tainted by poverty.
If Orange Was A Place is an assertion that not every narrative has to be brutal to attain validity. So the young GRA kids and IJGBs have their own struggles too, and the fact that it doesn't include horrible tales from some of Nigeria's most dangerous ghettos doesn't make them any less valid.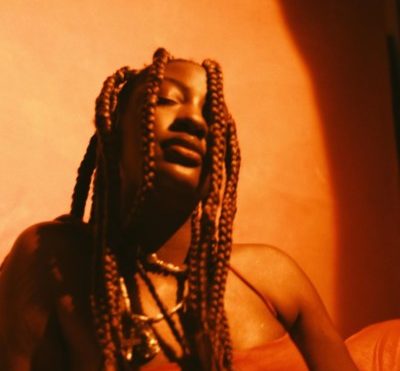 Ever since the announcement of Temilade's signing with Since '93/RCA Records, the reception to her global rollout has been nothing less than overwhelming. To say it is surprising, although, would be a distortion of facts; we've all heard her powerful voice on a feature on the jam of the summer Essence with Wizkid, and on the standout track; Fountains, on Drake's Certified Lover Boy album.
It's not her first rodeo on the international scene, her 2019 single Try Me took her straight from obscurity to continental stardom, and her new EP 'If Orange Was A Place' is extremely significant in the Afrobeats story, both in the now and in decades to come.
Tems has taken the intersection of Nigerian Afrobeats, R&B, & Alte sound to a whole new level, and her new EP, she's not just serving brilliant music, she's building her own legacy on the global viability of her sonically pleasing voice.
The EP starts off with an Ode to street linguas. Temilade probably wanted to make something that you can easily chew and hum while doing a little bit of everything else.
'Crazy Tings are happening…' doesn't hit you quite like 'E Choke' or 'E Restrict Your Airflow', but at least we've got something catchy for the Ajebutter boys.
On CRAZY TINGS, the first song on the EP, Temilade samples a stylized variation of Wizkid's 2019 summer number Joro.
She explores the full range of the beat, deploying a brash relatable chorus rooted in the usual Nigerian lingo but enmeshed in a web of sonic sophistication that entraps you before you stop to give its origin a thought.
'Crazy tings are happening, crazy tings are happening'… is an assertion of awareness. An awareness of the struggle, awareness of the collective poverty that has taken a hold of our Nigerian locality.
It's a guide for the average Nigerian, young or old, an expression of a collective state of mind both in the country as a whole and in the mind of a teenager with dreams to have the world sing along.
But the beauty of her genius doesn't stop there. Crazy Tings is so thematically rich that even a white supremacist, a racist Asian, a romantic Italian, a rude Frenchman, a proud African, & a rich Arabian who have absolutely no inkling what is going on in Temilade's homeland of Lagos would have no other option than to agree with the rest of the world that Crazy Tings are indeed happening.
In her Apple Music Up Next interview, a part of her media rounds for her sophomore EP release, Temilade sheds light on what it means to go from basically obscurity into a newcomer with a global momentum at her fingertips.
She also brushes on her insecurities with her voice and her struggles before finally deciding to give everything she had to the music she'd been making since she could barely understand why her voice was ranges apart from other kids her age.
On the next gem on the EP, FOUND, a scintillating R&B collaboration with Brent Faiyaz that immediately helps you understand why Tems was immediately signed to Since90s/RCA Records, immediately she showed considerable momentum on the global music scene.
She's got millions of streams on Spotify to defend her claims to Afrobeats royalty. A feat that many A-list acts can only dream of today…
She has successfully merged two great genres of music all on her own, and her potential as a R&B powerhouse is limitless, and given the right resources, she would give legends like Rihanna, Taylor Swift & maybe even Beyonce a reminder of why it requires immense hard work to stay at the top.
And when Afrobeats takes its rightful as the world's biggest genre of music, acts like Tems who were able to bridge the gap between Africa and the rest of the world will be there to raise the flag high and reap the bountiful harvests of their early investments.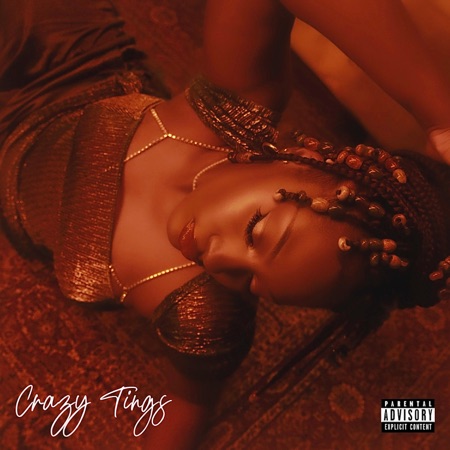 Do you think that's a tad too far? I'm sorry, but it's just an observation.
On FOUND, it's hard to box her into the 'she's a Nigerian singer' category or stereotype because her vocals are powerful enough to draw you in before you attempt to judge her music based on her background.
She's unapologetically who she wants to be, not a bimbo marred by the desire to please the audience and garner streams at the same time to impress the investors.
Found is the expression of a deeply toxic relationship. A topic that millions of Nigerian gen-Z youngsters in universities and high schools deal with every other day. It is an eagle-eyed perspective of the mammoth crowd of emotions that young people are constantly overwhelmed with in Nigeria.
A testament that life is a rollercoaster for young people out here, especially those bold enough to take strides that establish them among titans. It's easier now to touch the skies, as long as you have the heart for it and you're willing to lay out your vulnerabilities at the feet of your core audience.
For an upcoming act whose debut gave her enough exposure to record a song with Brent Faiyaz in LA like it's nothing, Tems is definitely making the music of her life, and she's given the whole world shotgun privileges on her journey as she seeks to make her indelible mark on the universe.
The song is a smooth R&B jam, whose artistic seamlessness hits you first before anything. It reminds you of when Wizkid delivered that monster chorus on Beyonce's Brown Skin Girl single. Despite the global appeal of the song and Brent Faiyaz's amazing delivery, it still doesn't lose its thematic connection to Lagos.
Found ticks all the boxes of a perfect R&B Jam and even more, it includes elements of Afrobeats deployed in ways they'd never been done before and at every listen, you understand why Temilade is one of those exceptional talents at the head of the charge for global domination.
The next gem on the project is REPLAY, a song that's guaranteed to enjoy widespread replays on its core message alone, it's a sweet blend of calypso, and loose caribbean infusions that point you in the direction of good vibes.
REPLAY is a sweet afrobeats fusion jam laced with interloping horns and saxophonist interventions.
Remember Rihanna bumping into Drake in the video of "Work"? Pretty sure the goose bumps you felt on your first listen came accompanied with that.
Her assertion that her voice is a mystery is one that will sound across the waves of time. For her voice, truly is, and will continue to lead Afrobeat revolutions across the world.
Temilade's patua-based flow on this song reminds you of the versatility and confidence that Koffee brought to the game in 2019 and earned her a Grammy before her hiatus. Tems is definitely on her way, and we should expect to see her creeping up the charts with this one.
AVOID THINGS might sound a little like Try Me in its brittleness, but it's wanton purity will draw you in, remind you of that toxic relationship and everything you've done to dig out of that unnerving situation that you seem to be in a rollercoaster with.
It's the realization that someone isn't who they pretend to be, and you're just not strong hearted enough to admit it. You'd rather keep the status quo and live through the pain until solace comes or the other way round.
It's not a resignation to fate, but neither is it the fire that consumes.
VIBE OUT is a journey on mushroom through all the over extended Island clubs at night, wanderlust through private beaches as you meander through bouncers with your bold lover, or the over adventurous dame that's ruined everything else around you.
Her voice guides you through what you know is a total cruise propelled by whatever vice you're addicted to.
It's you building a fire in the Savannah, love & desire, and more as you move through life intentionally, through pain, through the realities of adulthood. It's the acceptance of failure, shock of unexpected greatness, destruction of stereotypes and one hell of a cruise tank in the club.
The production on the EP is top tier, and you can certainly feel exposure to western R&B and so many other elements of alté renditions.
It's not too deep, but it takes you on a journey quite like none you've ever been.
It doesn't offer any ghetto anthem, but then it's fine, because it doesn't need to. It appeals to a higher power.
An elite audience that appreciates music for more than just its ability to excite.
An audience that accepts your music for a wider range of emotions that you can express and elicit all in one breadth.
It's glaring to see as the EP release comes with the announcement of her signing with Since '93/RCA Records and the announcement of Tems as Apple Music's Up Next artist. Tems is set to perform the lead single "Crazy Tings" from the EP on Jimmy Kimmel Live! September 29th. A huge feat for any Afrobeats Act, whether newbie or OG.
In addition to the release of her new music, Tems is set to tour the United States on her own headline shows coming up in the next few weeks in New York, Los Angeles and Chicago crowned by a magnanimous set at Afropunk ATL.
Orange Is A Place is a clear 7/10 for me. It is obviously where Afrobeats goes to learn musical inclusion and acceptance both as an audience and as creators.
Written by Chukwumerije Bisi-Taiwo (Yinka)
@TheMerije
---