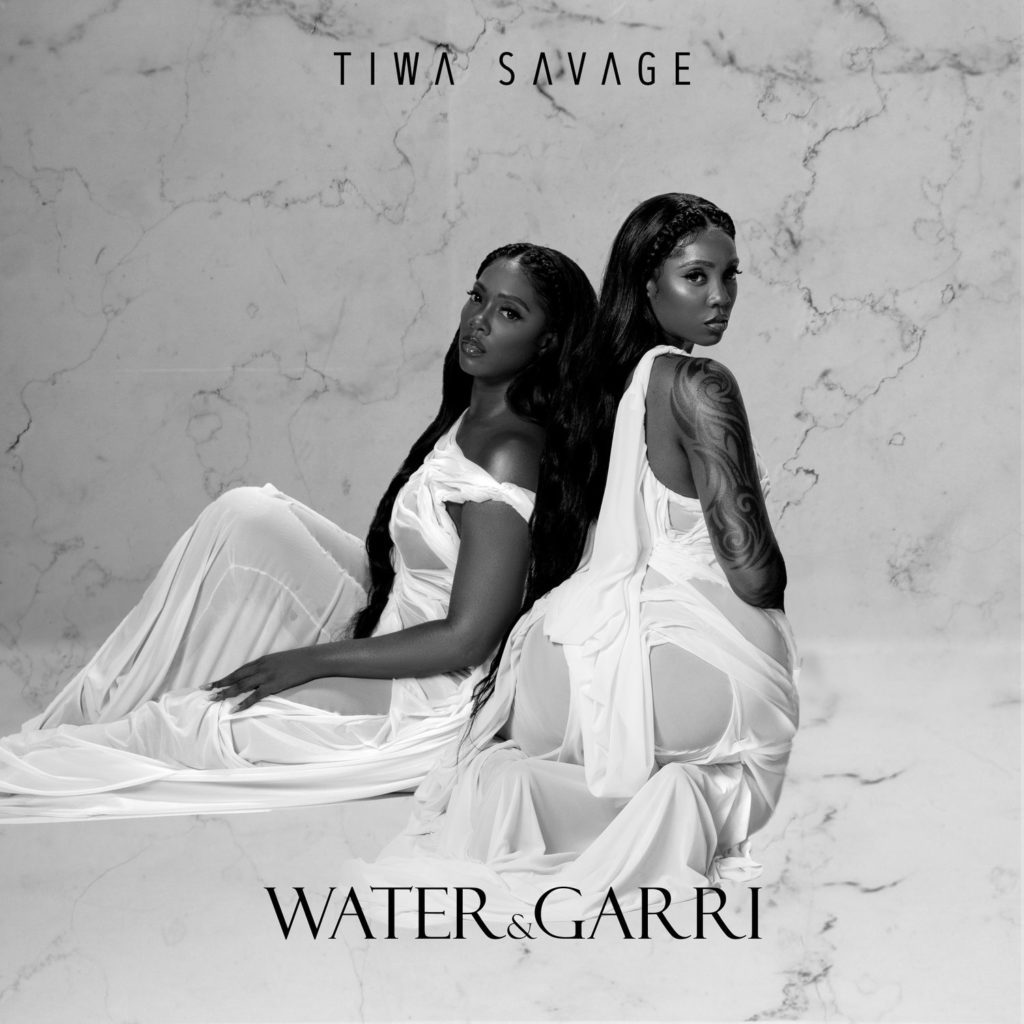 If you are looking for the old Tiwa Savage on "Water & Garri" EP, let me break to you real quick; that era is gone and might never come back. That's a fact.
WATER & GARRI EP REVIEW – Tiwa Savage has always been a multifaceted talented artiste and the Nigeria music formulae have always worked for her, giving her the advantage to dominate charts and make back-to-back hit records. But there comes a time, change happens as people grow and develop their own craft and reach beyond themselves.
"Water & Garri" is an Afrocentric, experimental and transcendental masterpiece crafted by a queen who has proved over and over again that her music can go beyond the borders of her home.
The EP production line consists of Afrobeat, Jazz, Hip-hop and Folk elements. It's more crafted to appeal to a wider international audience than the usual Nigeria market that she has always represented.
You can hear Neo-Soul and a lot of intriguing moments of recent interpolation of African and American Hip-hop that the likes of Beyonce have been tapping into of late. It's like Tiwa is trying new waters and somehow it's working depends on who is listening.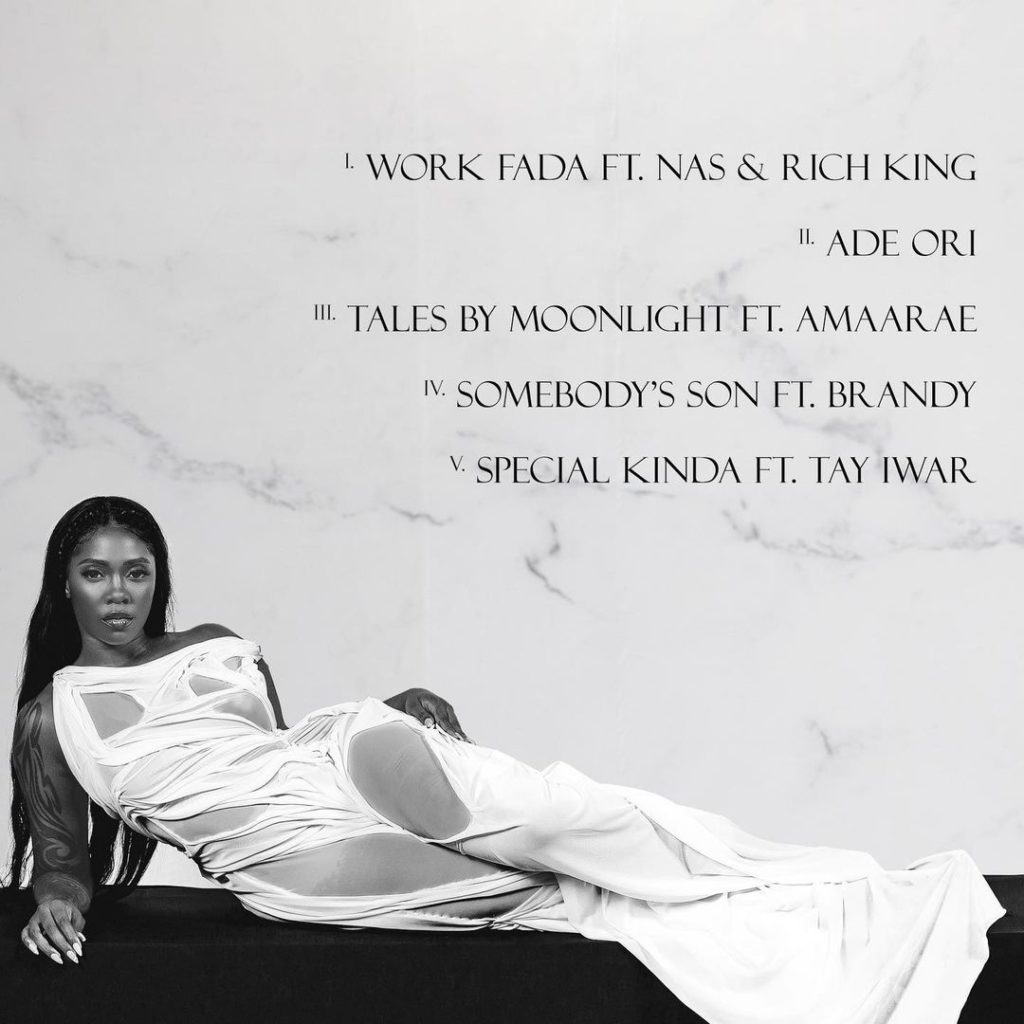 …Now let's break down this EP so you can get to listening to it.
Work Fada Feat Rich King & Nas
The production of this song is laid-back and soulful with the marching drums breaking in loops; giving the guitars glitters and giving Tiwa Savage and Rich King space to send their vibration of positive energy to the world. The song is about getting your hustle on and getting your feet down to work ( no lazy boys allowed). The vocals are sultry and go into a trance-like cruise whenever the guitar comes back in… it's really far from what you would expect from Tiwa Savage but she did hold it down and her chemistry with Rich King is impeccable ( they bonded well).
It's the Nas verse that brings out the beauty of the message because he said it straight with lines like "get out the bed/make some adjustments" that's profound. Maybe, the Nas verse should have started the song; that would have given many fans a reason to listen to the song to want to stay on and listen to the song. But it's still a marketing trick to hold people off for longer ( so they can hear Nas). Either way, it's a good song.
Ade Ori
The jazz elements over Hip-hop drums and percussions give this R&B record a very chilling feel and vibe that will get you nodding and flowing to the free passage of air, wind instruments and the sweet lullaby from the queen. The production plays a more important role in this EP than Tiwa Savage did. Although she brought her A game on with the way she kept fitting into every sequence of the beat, it's the way she mixes up the Yoruba dialect with Western-style that gives the song its peculiarity. This happens to the only song she doesn't have features on.
Tales By Moonlight Feat Amaarae
This is an alternative record and it sounds so beautiful too. The Afro-Pop record is very nostalgic. It brings memories of yesteryear as well as the blend in of the new wavy ( heard as Amaarae verse came in). It's a song about not being sure of the true intentions of a potential lover. Well, it's the vocals and Afrobeat rhythm that create a mood that you can't explain. But it lingers and it wouldn't matter how long you repeat this song, you just get a good feeling about it. This is one of the exceptional records on the EP and another proof that Tiwa Savage can make good music.
Somebody's Son Feat Brandy
Unlike the previous records on this EP; the production of this record is very important because it took another direction and brought Tiwa back to her zone. Tiwa's chemistry with Brandy is worth praising too as both sung the chorus screaming "Somebody's son will love me some day". The Afro- dance record has a cool background production of chords as the percussion kept the lead-up. One wouldn't understand what to expect as the record begins but as soon as you get into it, you get lost in it and sing along with the duo as they go about heartbreaks and finding love again.
Special Kinda Feat Tay Iwar
This is a love song mashed up in Afrobeat, Jazz and Funk; it's a good record but not spectacular as the other records. However, it does have a place on the EP. The sound gives you that funky feel and you can literally get on your vibe as you enjoy the groove of the rhythm.
Tiwa Savage's "Water & Garri" is a masterpiece that can be perfected into a complete body of work. The new direction in sound and production wouldn't sit well with many of her Fanbase but it definitely will open her career up to the world and give her the opportunity to grow and explore more of her talents; working with other international artistes.
Although we would have expected her to try out different things and not let the sound & production go in one direction as it did (with somebody's Son being the only exception), we do hope that in other projects she can diversify with the sound and give everyone something to enjoy.
Well, she did prove she is the queen and didn't disappoint at all.
This EP is rated an 8.
---