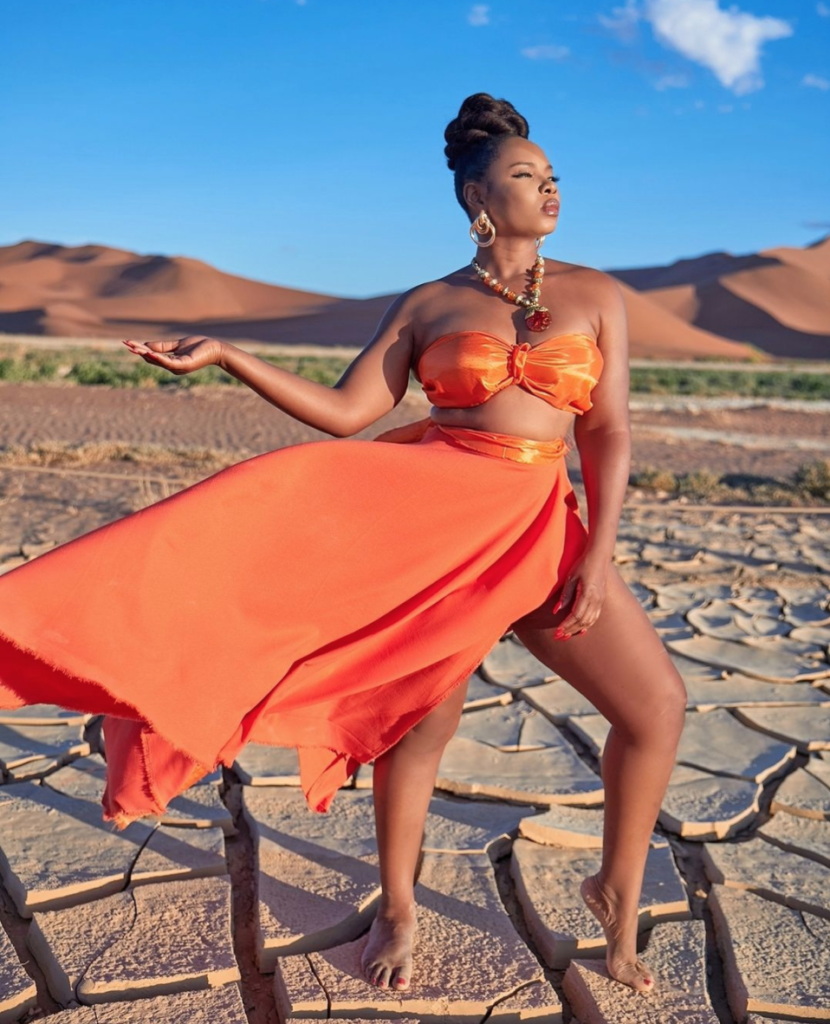 The Review of Queendoncom EP, Released by Yemi Alade in August, 2021.
QUEENDONCOM EP- There is no doubt Yemi Alade has ascended the music growth hierarchy year and year again since her break out single "Johnny" in 2014. She has held the torch burning regardless of what the critics have had to say and kept on doing her thing, proving everyone wrong.
It's the relentlessness in her artistic journey that has brought her thus far. Needless to say that she hasn't really gone beyond her first single "Johnny" in terms of success yet she has done well in keeping her profile up, crafting her sound, exploring with mainly African rhythm, shooting quality video, getting endorsements; and featuring different A list artistes from Nigeria, Africa, and diaspora.
It's this commendation of (Yemi Alade) her stance and growth that we hope all will see in this new EP titled "Queendoncom". (GET HERE)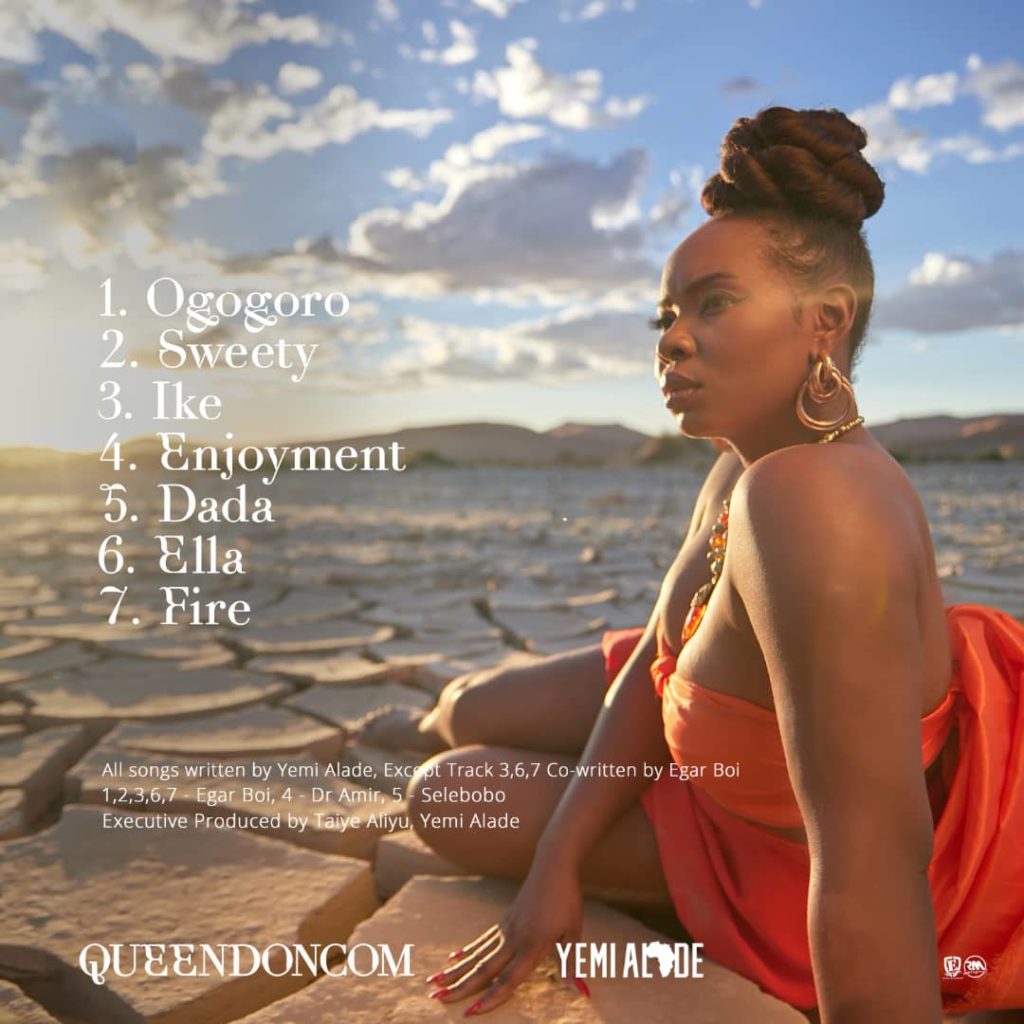 The sound on the EP shows a lot of improvement especially in her choice of production and style particularly the style of writing (the lyrics are better here).
So, keep an open mind because there are much better songs here than her previous work.
OGOGORO is the first single on the EP. It already has a video blowing up the TV and the internet. This song has a unique formula (not something that hasn't been done before) as she took the laid back route and projected her confidence into the sound, giving it a very captivating feel. She goes rides with strength on the Afro-Pop record. The lyrics are simple, the imagery has clarity and she didn't go too far out of her boundaries. The production is tight, precise and sits well with the concept of the track. This one is peculiar, different from what she had done in previous years.
SWEETY
The next song is a switch from Pop to Highlife and of course, that's what she is known for. She kept it laid back and you can just chill and vibe with her as the horns and percussion swirl you to a head nod as the record plays. Yemi Alade's sounds are typical to dance and body movement and so no matter how laid back she was (which is one sign of her growth and maturity) on this song, the production, and her style still got the dance groove up. So expect to dance to the repeated lyrics; "My Sweety."
IKE
This is another Afro-Pop record with a crazy interpolation of some eastern elements (mainly flutes and guitars slices). The artiste kept the pace up and flowed through the mashed-up sound of Afro, Pop, and other Afrikaan elements, all of which make the production somewhat special and unique (quite the song that will get a good reply value on anyone's playlist). IKE is definitely the name of the dope guys she has been crazy about and she is determined to make him play her games. Sounds like the kind of song you will want them to jam on the radio after work.
ENJOYMENT
One thing anyone will enjoy about this EP is Yemi Alade's laid-back vibe and the grace of the production line. The Afro-Pop record has a lot of moments; from the Afro-Pop production (which is unique because of the South African Dance interpolation that runs in the track line) to the sing-along lyrics which are not only easy but flow easily with the track. You definitely will dance listening to this. How she gets to keep it mellow and still get you going is the secret of her growth. Hopefully, we will get more vibes like this from her in the future.
DADA
Yemi Alade's sound has always been rooted in Highlife, mixed with Dance or Pop. DADA is one of such. It is vibrant and very similar to her previous work( nothing special about this one). But, it stands out for its good replay value. For this and the fact that it is produced by Selebobo ( the guy who produced "Johnny"), the song is worth listening to and sure has a place in the EP.
ELLA
I think everybody should check this one out; the production is smooth and mellow. Like others, Yemi Alade was also laid back and vibrant. The sound is cohesive as it connects to other records on the EP. It's more like an Afro-R&B record that passes a very positive message Of course, you wouldn't even expect her vocals to sound this beautiful but it did sound beautiful. Please listen to this one again.
FIRE
This is a Dance interpolation (Afrobeat, Pop, Highlife) with plenty of dancing groove. The rhythm guitar can be heard twirling and thumbing parallel to the percussions and drums. The record is good as it has the potential to rock concerts and clubs depending on the day and night. But it doesn't blend well with the previous records owing to its high tempo.
It has been a nice 7 song record, not bad at all. Her loyal fans will definitely love this project and hopefully, she will get more people to accept her with the EP.
Interestingly, "Queendoncom" is a good name for an album (it's a statement). Although I don't think she lived up to it yet, who knows; her next album might really bring out the beauty of this new path and sound that she's found.
I think Yemi Alade has finally found herself on this EP (the sound is basically what she should focus on) but there is still a lot of work to do; her lyrics need to go up, her message has to be clear and she needs to bring out more fire. It's just left to make good use of her relentless spirit and bring more out of her inner pantry on her next project.
We did expect more but it didn't go our way and we hope she learns one or two things from this EP and step up her game higher.
The EP is rated 7 having a good reply value. So, go get it and enjoy all the lovely moments in there.
---