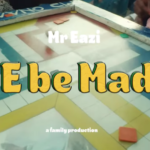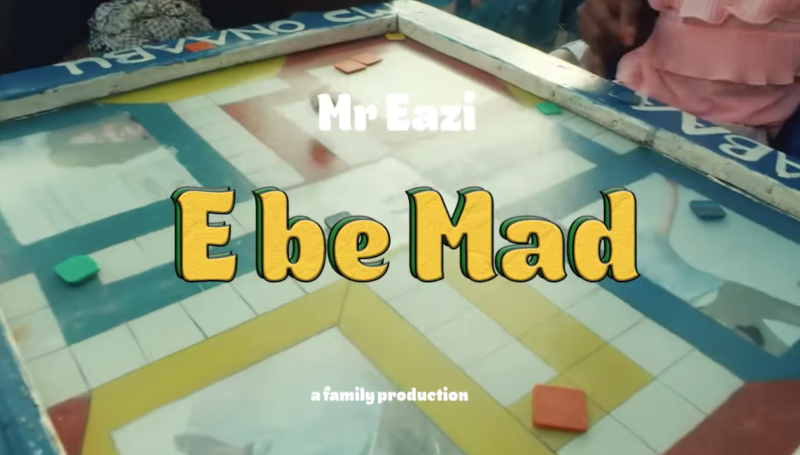 MR EAZI shares the music video of E Be Mad from his new EP, Something Else, released February 9, 2021.
emPawa premieres E Be Mad official video, performed by Mr Eazi. This the second video for his latest EP, A follow up to 'The Don Short Film'.
Watch the Family Production visuals, Directed by Ademola Falomo below…
E Be Mad Lyrics
eh eh yoo
Eazi ooo Eazi ooo yeh yeh Zagawhat?
Baby girl your love na final (Zagadat)
Na God wey design am e no geti rival (yenkor)
e no geti rival
Ye, no be beans no be moi moi
'Cause no time for moi moi
Your love e dey do me like kai kai e dey sweet me like kai kai (yeh)
E be mad o E be mad
E be mad o E be mad
For the night o For the night
Make you dey my side o for the night
Nne for my life o for my life
I no see your type o for my life
E be mad o E be mad
E be mad o E be mad
E must to follow advice
Biko ka'mpo ya twice
Sweeter than sugar and spice
Take off your body be nice
Me I go pay the price
Go tell your mama I go pay the price
For your loving, I dey needy your loving
E be mad o E be mad
E be mad o E be mad
For the night o For the night
Make you dey my side o for the night
Nne for my life o for my life
I no see your type o for my life
Don't leave me hanging o, baby
Don't leave me hanging o, baby
Oh my baby yeh (zagadat)
Maka this your love ooo
I am wanting and willing to do anything to prove o baby
No look me like say I dey joke o (ye)
Baby girl your love na final (Zagadat)
Na God wey design am e no geti rival (yenkor)
e no geti rival
Ye, no be beans no be moi moi
'Cause e no time for moi moi
your love e dey do me like kai kai e dey sweet me like kai kai, yeh
E be mad o E be mad
E be mad o E be mad
For the night o For the night
Make you dey my side o for the night
Nne for my life o for my life
I no see your type o for my life
Don't leave me hanging o, baby
…. leave me hanging o, baby
Zagadat Zagawhat
---