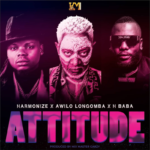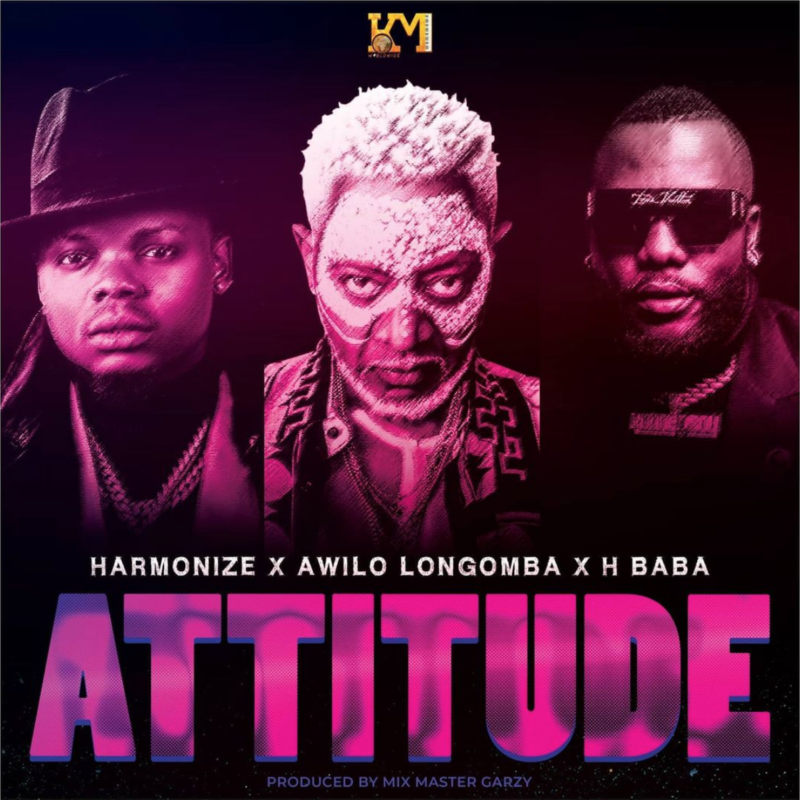 Harmonize, Awilo Longomba and H Baba teams up to drop a new record for the Industry, The new song is titled "ATTITUDE"… Listen and Enjoy!
Konde Music Worldwide presents new Harmonize song and music video titled "Attitude", featuring Awilo Longomba and H Baba.
Rajab Abdul Kahali (born 3 October 1991) is a Tanzanian musician, songwriter and dancer who goes by the stage name Harmonize. He records for music label Konde Music Worldwide, He is well known for his hit song "Uno, Bedroom, Fall in love and many more".
Awilo Longomba is a Congolese musician. He is famous for his Soukous songs and calls his particular style of music 'technosoukous'. He is well known for so many hits during 1999-2001, one of his famous hit is Coupe Bibamba. This song garnered him a large international audience.
This 2021, New School Harmonize linked up with veteran Awilo Longomba and they created magic for the Dance Culture. "Attitude" is smooth dance record filled with Awilo's Catchy hits and vibe.
"SPECIAL THANKS TO MY BROTHER @mastergarzy FOR THIS RECORD I CAN'T THANK YOU ENOUGH FOR BLESSING THIS SOUND, YOU BEEN GOOD FRIEND & BROTHER WATU WENGI WANAJIULIZA KWANINI @h.baba_ NILIAKUWA SHABIKI WA @h.baba_ KABLA HAJAWA SHABIKI YANGU NA KUWA BROTHER KWANGU NIKISIKIA SAUTI YAKE NAMSIKIA KAMA @djarafat ALIE BAKIA AFRICA …!!!! NADHANI LEO DUNIA INAJIONEA SPEKING OF @awilolongomba NDO LEGEND MWENYE HITS NYINGI AFRICA ..!!! NIMEANZA KUJUA MUZIKI NINI MIAKA YA 1998 / NYIMBO ZA AWILO NDO ZAMOTO …!!!! NILIPO MWAMBIA MAMA NIMEFANYA NGOMA NA AWILO HAKUNIAMINI MPAKA ALIPO USIKILIZA SO KUWA MAKINI UNAWEZA UKAWA UNACHUKUA KUMBE HUKO NYUMBANI BIMKUBWA WAKO NI SIKUKU …!!! "… Shares Harmonize About this new record.
Watch and Enjoy the visuals below
---