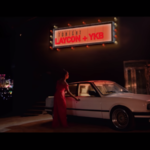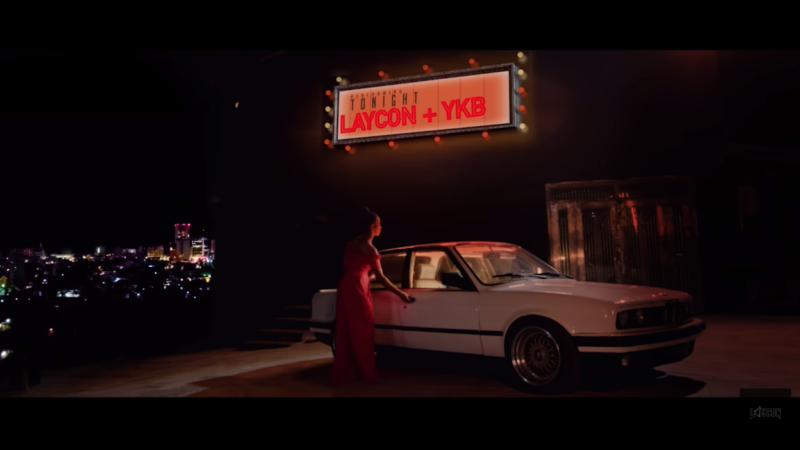 Fierce Nation Presents Fall For Me Official Music Video, Performed by Laycon and YKB… Shot by TG Omori.
Laycon and YKB fights on Stage For The Attention of a Pretty Lady while performing a fans' favourite, "Fall For Me" with the live Band.
Artist, Rapper, Singer, Laycon starts 2021 with two new songs, on the second track – "Fall For Me" he teamed up with YKB to deliver this infectious tune. Produced by SemziBeatz, this record is an Afropop-enriched melodious tune with addictive vibes from New act, YKB. Laycon has registered another Hit!
Ahead of the release of his forthcoming album Shall We Begin (SWB), Laycon drops Fall For Me Video for his fans – ICON. The visuals below directed by Boy-Director is a movie, a funny music video that will excite you.
Watch and Enjoy!
LYRICS
Ero
It's Conny, sir
(Original)
What is this I'm feeling?
Could I be catching feeling?
Abeg help me call Caro
Make I con dey set parole (parole won daran)
Be like I shaki burukutu (eh oh, burukutu)
Be like I shaki paraga (eh oh, paraga)
Be like I shaki ogogoro (eh oh, ogogoro)
Can't feel my face oh hosanna
Eh ah hosanna
Omo yi, make you no fall for me
If you fall for me, I go wan gum body
(I go wan dey gum body)
Omo yi, make you no fall for me
(Omo yi, no go fall for me ooo)
If you fall for me, I go wan gum body
Verse 1
Ki-ki, and when you talki I go listen
The way you giving it to me, me
Omo your matter got me thin-king
(Thinking)
O baby girl this your biggie bumbum
Back side like ofili gangan
I feel you kilo feel gangan
Mo feel good kini deal dandan
Hol up hol up hol up hol up
Oya do dada do dada
Bo pata ko yo ko yo
Jo lo jo lo jo lo jo lo
Oya do dada bo pata
Jubadi ko yo ko yo
No more time for loving
No more time for cunning
Be like I shaki burukutu (eh oh, burukutu)
Be like I shaki paraga (eh oh, paraga)
Be like I shaki ogogoro (eh oh, ogogoro)
Can't feel my face oh hosanna
Eh ah hosanna
Omo yi, make you no fall for me
If you fall for me, I go wan gum body
(I go wan dey gum body)
Omo yi, make you no fall for me
(Omo yi, no go fall for me ooo)
If you fall for me, I go wan gum body
Verse 2
Okay, listen
Na you I want so baby ma lo gor
I shoot shot shey you see the catapult?
You say omode meta n sere
Baby mi o sere
O ma bami dele
But no be love I dey find
I dey tell you shey you get it?
Sharp sharp make I tell you, no dey dull me
Omoge por Issokay to say it's plenty
O feyin gan jor
Issokay to be a dentist
Hol up hol up hol up hol up
Oya do dada do dada
Bo pata ko yo ko yo
Jo lo jo lo jo lo jo lo
Oya do dada bo pata
Jubadi ko yo ko yo
No more time for loving
No more time for cunning
Be like I shaki burukutu (eh oh, burukutu)
Be like I shaki paraga (eh oh, paraga)
Be like I shaki ogogoro (eh oh, ogogoro)
Can't feel my face oh hosanna
Eh ah hosanna
Omo yi, make you no fall for me
If you fall for me, I go wan gum body
(I go wan dey gum body)
Omo yi, make you no fall for me
(Omo yi, no go fall for me ooo)
If you fall for me, I go wan gum body
---