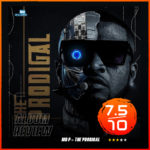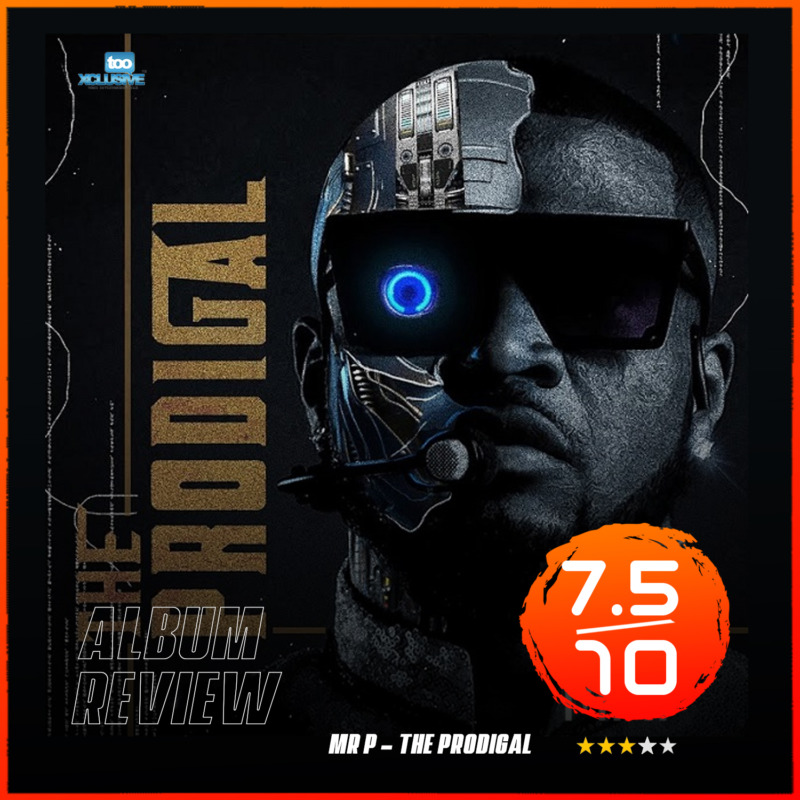 Album – "The Prodigal", Artiste – 'Mr P', Track – 16, Review – 'Mr P Gave His Best On His Debut, Shuns Critics' 7.5/10.
There are two bothers, one named Peter and the other named Paul, And together they are called Psquare, But as time will have it, Paul flew away and became Rudeboy, Peter changed his name to Mr P. Okay, fast-forward to 2021, Mr. P released his first solo album and after a long wait, (that got both fans and critics talking) people wondered if he would be able to survive the breakup.
Finally, the album is here, Mr P 's debut album is titled The Prodigal. The album is packed with star-studded features by Tiwa Savage, Tamara Braxton, Teni, DJ Switch, Singah, Mohombi, Simi, Oviekelz, and Wande Coal. (STREAM HERE)
The album has 16 tracks and the record time is at 60 minutes with diverse sounds by different producers.
Believe me, Mr. P put his critics to sleep and kept his promise to shut them up… And he did because the album is packed with hits and amazing features.
Mr P 's – 'Prodigal' Album Review
Odo
The first song on the album is titled Odo, it samples the Marvin Gaye classic "Sexual Healing" and the song is produced by Mr. P himself. It's a love song, and embedded in the Marvin Gaye samples, are Hip-hop elements of Hi-hats, Snares, kicks, and vocals.
Paloma Feat Singah
This record is magical, it is a love song that features Singah, it's an Uptempo R&B song reminiscent of the 2002 Hispanic movie titled "Cuando Se mia". this is one of the good songs on the album and it is produced by SugahVibes.
I Do Feat Tiwa Savage
Mr. P and Tiwa Savage did a good job on this one. It a great collaboration by two artists who had always made great love songs in the past. the production credit goes to SugahVibes. The song is an instant classic.
Boyfriend
This is a Pop record produced by SugahVibes, it's about love, commitment, and wanting more than just being friends. The production on this record is chilling & laid-back.
Just Like That Feat Mohombi
This song is reminiscent of the Psquare days and it brings back a lot of memories. the record production is a fusion of Reggaeton and Pop. And it's the second song Mr. Produced on the album.
I Love You Feat Simi, Teni, And Tamara Braxton
This an instant classic produced by Goldswarm. Mr. P got 3 powerful female singers for a sweet serenade of love, guitar sessions, percussion, and good vibes. This is one of the songs to look out for in the album. This song should easily win the best collaboration of the year.
I No Like Trouble
This is a song for the critics. Produced by SugahVibes, I No Like Trouble is an Afrobeat/Pop rendition with moments of Jazz and fun. The song is all about people keeping to themselves and minding their business.
The instrumentation on this song is one of the best.
Prodigal Feat Dj Switch
This is an unusual collaboration but one of the best on the album. Dj Switch did her thing and step down from the turntables to make this one a hit. A track produced by Goldswarm and is titled after the album. Mr. P and Dj Switch flex their skills and show you why they are prodigals.
Smooth Criminal
When you listen to this record it brings back memories of the Psquare days. It's a Dance/R&B record produced by Goldswarm. Nothing special about the track except it gives fans the taste of that Psquare sound.
Blessed
Blessed is produced by Sarmy Fire, and it's a fusion of Highlife and Afrobeat. It's a song that would have thrived if he had featured another artiste on it. Anyway, Mr. P did his thing and it's not a bad song at all but could have been much better.
Lola Diego Feat Singah
This is a Reggaeton/Pop fused with Spanish Guitars. The record is dedicated to Mr. P's wife, Lola Okoye. The song is produced by Goldswarm. And it's the second song Singah is featured in on the album.
Grow Old Feat OvieKelz
Grow Old is another R&B love song featuring OvieKelz ad-libbing on the hook..it has that 90's feel and it has a laid-back feel that gets you in a good mood. A good collaboration between the two artists. Quite an impressive production too.
Eh-Lo
Eh-Lo is a Jungle Beat with Hip-hop elements(vocals & Drums) fused with Nigeria Dancehall. The sound is South African because of the Jungle feel. It's a song for the haters and it's produced by DaiHardBeats.
Nobody
This is a good vibe song produced by KealzBeatz. Another song that has that Psqaure sound. A lot of Psqaure fans will love this album because it has that sound that we all enjoyed and love.
Fly Away
I think Wizkid could have been a good artiste to feature on this song. Fly Away is an Afro-Pop song produced by Goldswarm. This is another exceptional beat on the album.
Follow My Lead Feat Wande Coal
This song samples an Eminem record titled " The Real Slim Shady". The beat is produced by Sarmy Fire and features Wande Coal on the hook. It's one of the best songs on the album. Wande Coal like always did justice on the record.
Conclusion
Unbelievable, if you ask me, Mr. P has a lot to be thankful for because unlike what a lot of critics expected, Mr. P did a fine job. The 60-minute album is packed with good songs and collaborations. The production is quite impressive, as well as the chemistry between the featured artiste and Mr. P.
Fans who miss the Old P-Square sound can finally get a dose of what it used to be like when Peter and Paul were a duo.
The downside of the album is not as much as the overall performance. Mr. P collaborators outshined him on every record even the DJ Switch Prodigal track, considering the fact Dj Switch is a DJ, not an Artiste.
And also Mr. P's standalone records on average falls behind the ones with features.
The beats are good, the sound is diverse and centered on love. Prodigal is a great debut and Mr. P gave his best. We congregate him on a good effort.
Top 5 Songs Of The Album
In no particular order, these are the top songs of the album:
1. Follow My Lead Feat Wande Coal
2. I Love You Feat Simi, Teni, Tamara Braxton
3. I Do Feat Tiwa Savage
4. Paloma Feat Singah
5. I No Like Trouble
Album Review Of The Prodigal body of work, delivered by Mr P Is Written by; Olalekan Okeremilekun @imjudah1

---