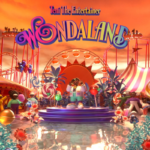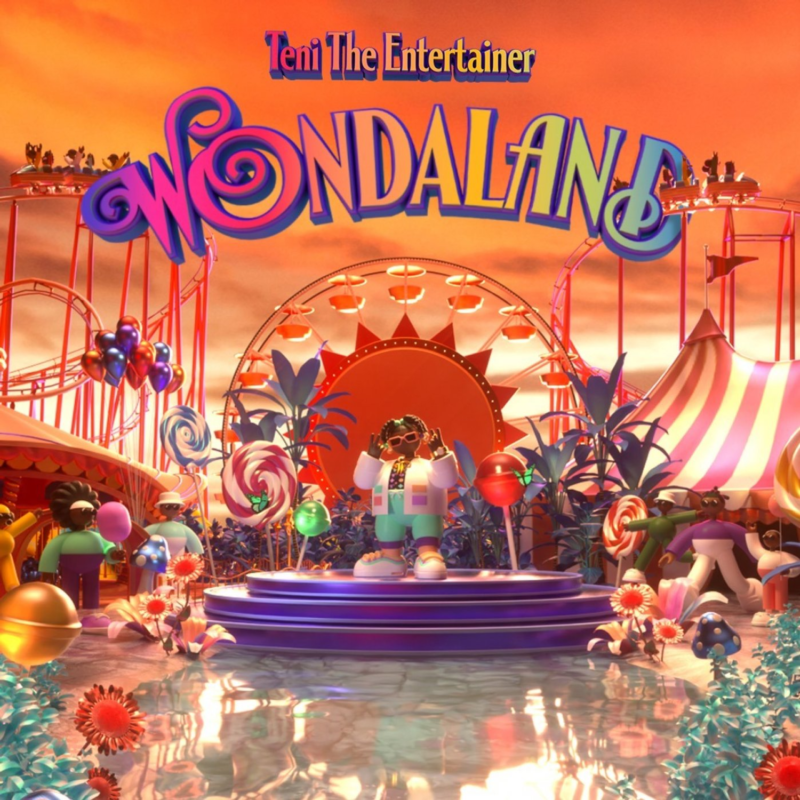 Album Review – Teni 's WONDALAND is much like the pages taken off her Diary than a typical album.
Album – WONDALAND, Artiste – Teni, Track – 17, Review – 'Teni Gave Us Her Life and Truth' 3.5/5.
Listening to this album will give you a glimpse into Teni's life without the glamorous tint of the TV screen and fame, especially on the issues of love.
Wondaland is a place of luxurious mind-blowing utopian reality. Unlike our world, WONDALAND is suppose to be unreal but Teni brought a twist to it. She went into her life's dairy and touched on many topics such as Sex, her Love Life, Depression, Accepting Her Flaws, her Dad's passing, and a lot more. She gave fans a clue of what she is about in true living colors.
Teni being one of the top female artistes in the last 4 years has been consistent, giving us all the vibe in her soul-searching music and she does not shy away from her make-up (accepting her body and truth).
The album was officially released on the 19th of March 2021, it's a 17 track album with production credit to Pheelz, Damayo, Ozedikus, P.Prime, Tempoe, and Krizbeatz.
Opening more about her life, the album shone a light on how she feels about herself, her world.
Teni – 'Wondaland' Album Review
On the first track titled "Maja" Teni went hard, talking about her determination to open doors to her dreams and ready to drop the bomb on whoever stands In her way. At the end of the song, she got the praise treatment called Oriki and as a Yoruba girl, she had quite a few praise names from her ancestors.
"For You" features Davido and it's the 2nd single off the album. An Afro-Pop record that is spinning all across the country in every radio station as I speak. It's quite a good collaboration between the two artistes and also one of the hits of the album.
"Moslado" is a braggadocio Afro-House track that will get you in the mood to get loose. Well, the song is produced by Ozedikus and Teni talked all that talk again about being a Power Ranger and Commando. I think one should take her seriously and don't go messing with her at all.
"Game Over" got all that X-rated talk, naughty and graphic lyrics that will get you in wonderland in no time. Teni went all out on a sex escapade that went well. This song is a good sing-along that many of her fans will love. Definitely, a side of Teni you haven't heard before.
"Hustle" is one of those records that brings you closer to her trials and the pressure she has to confront with fame, family, friends, fans, and critics. Her fight with depression and how she loves to be herself regardless of the opinion of others, as she chases her dreams and handles her business.
On "FBI" she started the track with lyrics like;
"One thousand men fall for your matter
21 bullets in the air for any baga, eh
Give you all my cash, give you dollar
Anything you want
Pound, sterling (Any Raba)"…
Wow! Teni is ready to do all that just to keep and protect her lover, yea that's what the song is about. She will do anything he wants because she is in love with this fortunate guy. I guess whoever the dude is, he is one in a million.
"Toxic" is a different sound, it's a trap record that talks about her inability to commit to a relationship, her freaky nature, and her love for FWB (Friends With Benefits). It's such a revelation about her lifestyle. I bet you haven't heard of this Teni before but here it is. She is super herself with no apology. Period. so stop catching feelings.
"Injure" is a record produced by Pheelz. It's a high-tempo Afro-Pop record with a lot of danceable moments. It's a song about having a crush on a guy who she will be taking home on the low.
"100 Meters" is an Afro-Highlife record and like "FBI" it's confessional about her love for someone, probably the same guy she has a heart for. She went at the end with a freestyle mentioning Beyonce, Shatta-Wale, Wizkid and reference her skin tone which is also a name for the Grammy award song "Brown Skin Girl".
"Were" is on the spiritual side as she gives adoration to God for helping her get through life and achieving her dreams. This is that soul-searching, soul-reaching song that Teni is known for. She encourages all to be fervent, to hold on to their dreams, and never to give up.
"On" is another raunchy song but unlike "Game Over" it's a high-tempo record produced by Tempoe.
"Wonda Why" is a love ballad, quite one of the exceptional songs on the album. It's also similar to records she has done in the past. It's a succession of her 2018 hit "Case". A song that shows her philanthropic quality which she is always ready to tell her lover because unlike other girls, she is ready to take care of her man to make him happy. Much similar to "Case" if you ask me.
"Okocha" is produced by Krizbeats. It's another Afro-Highlife dance record which is much a filler for the album but you never know , it might be fans' favorite as time goes on.
"Jo" is another dance record produced by P.Prime. It's a feel-good record and this is Teni wanting to get the floor up and everyone dancing. Another filer record that might grow on fans as time passes, We will see.
One of Teni's fans favorite, "Uyo Meyo" is a song that reveals that her Dad died when she was a young child.
Well, the next track titled "Dads Song" is a succession to "Uyo Meyo" as she referenced her Dad death on the formal song now that she is more accomplished and getting her first debut album off the ground. She wrote a letter to her Dad about taking over his legacy and asking for his guidance in making the album a hit.
"Welcome to my XXXL life"
"XXXL" is a pop record produced by Pheelz. It's another feel-good celebration song showcasing Teni living a happy life. And being that she is a big girl, it might mean a lot of things to different people but at the end of the day, we are sure of one thing; Teni is unique because she loves being herself. So that is the real message of the song.
"Black" is a bonus track produced by P.Priime. It's a ballad record about her wanting to be free, her being herself, and her skin color tone. She even talked about the current state of things in Nigeria. In my opinion, this record is one of the good ones on the album.
Teni Wondaland is indeed a wonderland since we are getting to hear and understand that there is another side of Teni we didn't know until this shocking revelation which is given from a place of love and truth.
As an album, Teni brought us close to the pressing issues in her life and career. She didn't hold back which is quite impressive since we don't get so many artistes in Nigeria going all out as she did.
The rhythm of the album is dope, very contemporary and steady. Wondaland has on average 4 hit songs which is a good pass for an album these days and as she continues her reign at the top she is probably going to break more records with this album and win awards.
The downside of the album is she kept the content the same all through, making the album very boring at some point. It would have been a lot more versatile if she had featured more artistes.
The lyrics are not superb. She could have done more on the pen skill as she did on "Billionaire" and "Uyo Meyo". Her pen game is on the low on this album.
Teni gave us her life and truth on Wondaland, the production is okay and she kept a steady head throughout the 17 track. So this album scores an 8. It scores an 8 rating because she kept it raw, deep, and true. No superficiality and it's still enjoyable.
Welcome to Wondaland, Teni's world. Check out the album and let's know your thoughts about it. STREAM
---