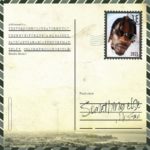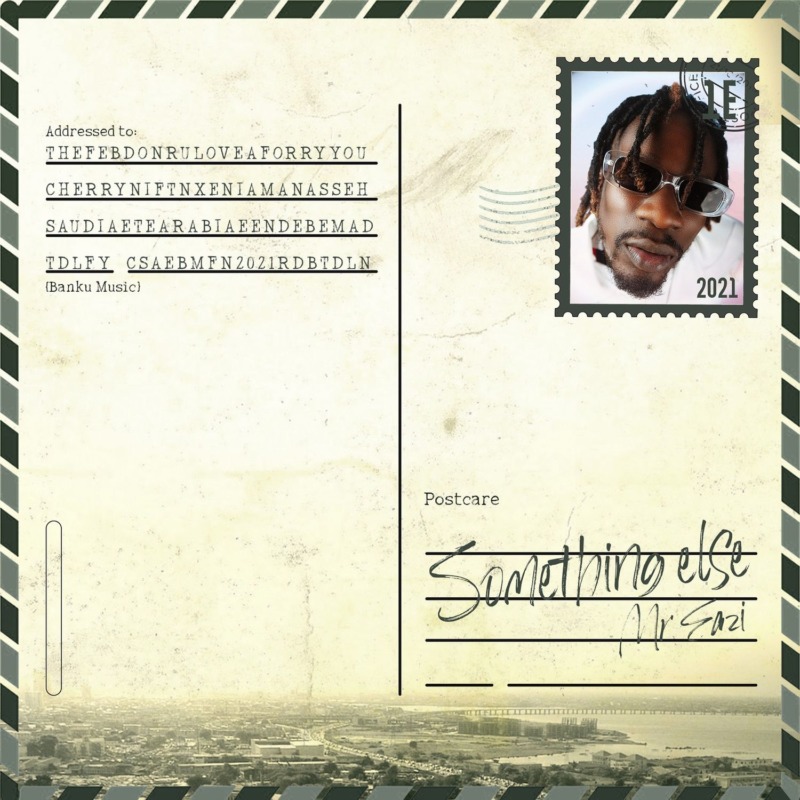 Mr Eazi 's new EP "Something Else" released in February 2021, was recorded during the 2020 lockdown. About this project Mr. Eazi says "Something Else represents a "calm before the storm" as he continues his journey from the artist on breakthrough projects Life Is Eazi, Vol. 1 – Accra To Lagos (2017) and Life Is Eazi, Vol. 2 – Lagos to London (2018) project to a globe-spanning entrepreneur and thought leader.
The Ep opens up with "The Don" a 2:48 sec reminder that Mr. Eazi is a mogul. "Man I be Don and I paid my price, I'm living like I'm in paradise" is the line that emphasizes Mr. Eazi's mogul status. From creating a unique music style know as "Banku music" to positioning himself as a music executive through EmPawa and The African Music Funds you would agree that he is a self made don, when it comes to paying his price, Mr. Eazi has created music and dropped bodies of work that are well appreciated; he is a Latin Grammy winner and also toured with J. Baldwin singing to millions of fans that don't speak his language.
In terms of his financial status, Mr. Eazi in "The Don" has this to say "So many things wey I wan do
and if you down I go call all my guys we go come through The money dey for the bundle
and I go give you so tey you go beg say e don do"
"Love For You" opens up with Ghanian highlife vibes and sound. Banku music as created by Mr. Eazi is the infusion of Ghanian Highlife and Afrobeat sounds. This song is created on you moving your body to the beats almost immediately you listen. The record is a love promise. Mr. Eazi is promising his lover and reminding her of the faithfulness and stability of his love" (Your matter no be) follow come and follow go Not to chop and go solo" . He also talks about the effect of his love for her on him. "Girl your love dey do me like tornado, E be like say I don jogodo. Everything you do dey call me bolo (eh), Na you dey burst my kolombo"
While you may not understand the code words in this music, you will get the general idea that it is about love.
"Cherry" ft Xenia Manasseh? a Kenya artist that Mr. Eazi discovered through his EmPawa 30 Incubator Programme. "Cherry" starts on a cool note and then picks up gradually. Cherry is also a love song. You hear in the lyrics a girl in need of assurance of the love "Give my energy and time to show me that you should be mine too, I'll do the necessary if you promise to be mindful I know,"
You hear a man certain about his love and what he wants "One plus one e go give you one, If you give me three I go give you four, Every other day i go dey odo And your matter dey for my head ojo, Baby girl I swear make you no do me wrong"
This song just plays on your mind long after you have heard it.
"Saudia Arabia" another love song. Here Mr. Eazi praises his lover and talks about her how much she is worth to him. He compares her worth to gold and silver that is obtained from Saudi Arabia. From the title of the song I thought there would be strings and drums from the indian descent but it was a pure afrobeat groove.
"E be Mad" has a beautiful introduction. It is something old but it is new. Traditional but contemporary. Soft and also loud. Again Mr. Eazi is talking about love. This song has one verse, on hook, one bridge sung twice.
"Something Else" a love note from Mr. Eazi to his fans, is a 12 minute long EP of background music. It took me about two listens to come to the consciousness of the wordings. Swayed by the beats my mind easily disconnected from the music. Even without an active listening being employed, some of the beat stuck with me which lauds Mr. Eazi's creativity.
The general ambience of this his music is really cool and hopeful an album will be the storm as Mr. Eai has said. If you just want to enjoy good music playing in the background while your mind is busy on something else, I recommend this playlist.
Reviewed by Chioma Onyefuosaonu
---