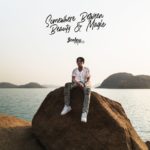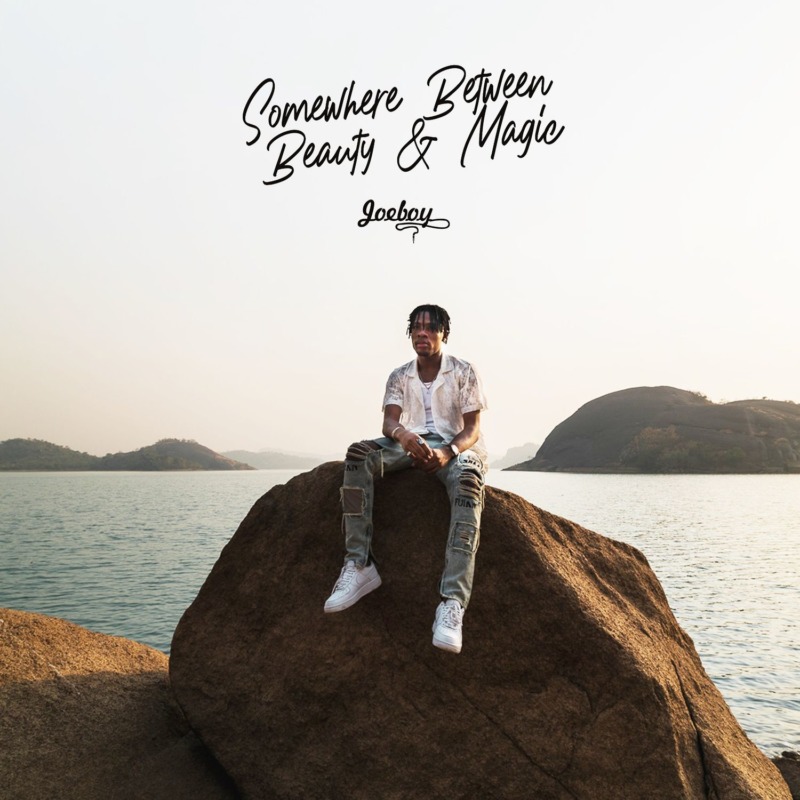 On February 1st, 2021, Joeboy tweets the tracklist and album art for his latest work titled " Somewhere Between Beauty and Magic " and below is what he said about the album :
"Having to create records that are life-changing is one of life's greatest gifts to humanity. I've lived in the music to a point where I found myself immersed in all of its rhythms. I present to you my Debut album " Somewhere Between Beauty and Magic " – Joeboy
Well is the album worth the wait? What are fans saying about the 14 track record created by the beloved Afro-Pop sensation Joe Boy? All of this and many more is what will unlock in this review of Joeboy's latest album.
Joeboy released his first hit single (Baby) in 2019 and ever since that record came out, Joe Boy has been a household name.
Is Joeboy The Next Wizzy?
Maybe. You will have to listen to this album to know why, Joeboy's latest release "Somewhere Between Beauty and Magic" is packed with hits, solid instrumentals, and crisp productions (mixes and mastering). The entire album is themed on the celebration of love.
Joeboy 's Somewhere Between Beauty and Magic Album Review
"Somewhere Between Beauty and Magic" is typical of what Joe Boy had done in the past, considering that most of his records are influenced and based on love and attraction to the opposite sex. He continued with the same trend on this album.
While the theme of the album is not different from other Joeboy's songs, it's quite a great opening for the album and a different approach to the entire direction when you hear the first song titled "Count Me Out".
This is no love song, rather, it's a song that talks about his position in life and the music industry. He goes talking about him going higher than people's expectations. A good opening track produced by "Beatsbyko".
"Focus" is produced by "MOG". It's the second song on the album.. an Afro-Pop/R&B record with great vibes, tantalizing instrumentation, an interesting song that leads to the next track titled " Number One".
"Number One" is produced by "Beatsbyko" and the song samples a part of "Baby" (Joe Boy's 2019 hit single), it's an Afro-Pop with a mid-tempo vibe.
"Police" is one of the big songs on this album, with great production, fire lyrics, and a lot of good vibes. An Afro-Pop record produced by Big Fish. "Police" is easily one of the tracks to look out for In this album.
Next up is a song produced by Tempoe titled "Door", A Highlife-Pop record that gives room for a lot of guitars works with a great rhythm.
"MEX FLAIRZ" is the producer of the next song titled "Show Me" which happens to be another track to check out. It's an Afro-Pop record with dancing vibes. Something you want to jam back to back. A high an energy track and a great production in sound and mix.
"Runaway" is credited to two producers, BeatzbyKo and E Kelly. An Afro-Pop/R&B record with a mellow background chord that cuts through guitar sessions and percussions.
"Runaway" is an impressive record and next to it is "Lonely" which is the first single released for this album. "Lonely" is a fusion of Afro-Pop and Highlife. The track has a good production by "DERA".
"Consent" is much of a world/Afro-Pop song because of its diction and it's one of the best songs on the album. "SEMZI" is credited as the producer of this song and hopefully this might be one of the singles off the album.
"Oshe" is Afro-Pop and its production is credited to "TYPE A" who also has other good songs on the album. The saxophone at the end of the record is worth waiting for.
"OH" is a very distinct record. The one with the highest tempo and danceable. A lot of people will enjoy this song for its crystal lyrics, top-notch production, and wavy vibes create. "TEmPOE" is credited as the producer of the song, and this is probably going to a single too.
"Sugar Mama" is produced by "Killertunes". An R&B/Afro-Pop record with a rhythmic flow of lyrics, ad-lips, and backdrops. One of the exceptional record on the album
"Better Things" is filled with gems, rhythm, and mellow vibes. It's an R&B/Afro-Pop record with a mid-tempo ride that cuts through vocals, guitars, and percussions. Produced By DERA and one of the hit records of the album.
Finally, we got "Celebration" an Afro-Pop record with a lot of great moments. Danceable, Sing-along, and A notch production are the elements that make up this beautiful song. Production by "TYPE A". This is a feel-good song and a great way to end an album.
"Somewhere Between Beauty & Magic (SBBM)" is indeed worth the glory behind the name. The magic is in the consistency and no dulling moments in the 45 minutes compilation of tracks. The songs are concise and can stand on their own individually.
The concept is thematically in succession and the production is A list. The album is the biggest so far and hopefully, it will have singles running all through the year
The Conclusion;
Joeboy got a lot of things right on this album but he needs to diversify a little bit as the album will be more appealing to fans than other people who don't care much for his kind of music. Also, he needs to step up his lyrics game.
Some songs were well treated and were different from others which shows the level of energy he exerted into the songs.
Written by Olalekan Okeremilekun @imjudah1
Rating: 8/10 (4-Stars)
---