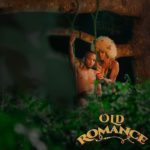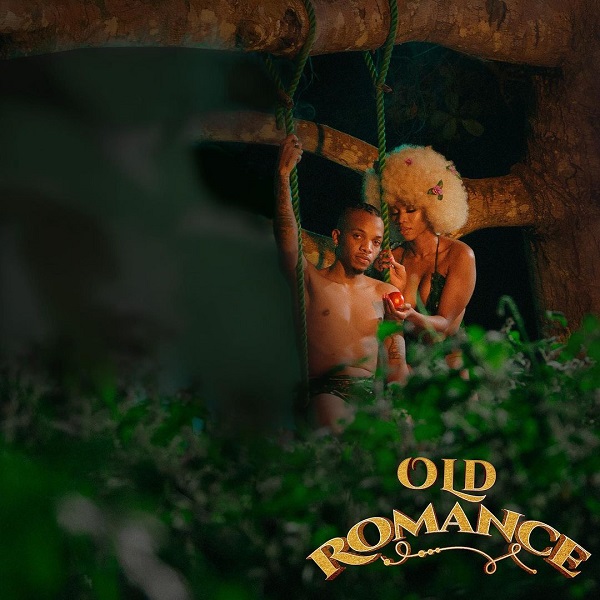 Album Review – Tekno "Old Romance" Is A New Approach To Afro-Beat. Just as he masterminded the then Pon Pon Sound, This New Body Of Work Comes With New Afro Sounds.
Artiste – Tekno, Album Review – Old Romance
Tracks – 14, Genre – Afrofusion (Afrobeat/Pop/Hi-life)
Albums with concepts are more enjoyable and stand the test of time. The production connects to the artist, lyrics, creativity, and everything else that goes into the process of making one.
Tekno has been rising, shining, and now he is giving the world a special kind of sound to enjoy.
As a whole, "Old Romance" Album is more of a pop record. A pop record with a unique fusion of another genre; Afro-Beat, Highlife, R&B, Trap-soul. The chemistry between the sounds and cross-genre fusion is commendable.
As a producer with a lot of experience in the Nigerian music Industry, Tekno has honed his skills, and being signed to UMG has given him the ground to work his talent, mold his craft, and explore. "Old Romance" is a testament to this growth.
OLD ROMANCE ALBUM REVIEW
The theme of the album is largely focused on Romance. And he brought a new vibe to every song with a different sound.
"Mistakes", is an R&B record which is not usually the kind of song you would expect Tekno to be on, but he did, and the song is not bad at all. Chord breaks And strings make up most of the beats. You can hear him singing "I just want to be happy.". It has a cool mellow backdrop that makes you get the chills.
Horn sections, High-Life elements, and a lot of dances time are what you are going to get from the next track called "Enjoy." A dance song with High-Life percussion, rhythm, and style. The song has potentials and can go top of the charts.
"Armageddon" is an Afro-Pop record with a mellow drop and percussion ensemble, a common signature sound by Tekno, and also a good effort.
"Dana" is a High-Life record with horn sections, percussion, and x-rated lyrics. Tekno made good imagery and painted his thoughts on this song. Commendable!
"SKU SKU" is an Afro-Pop record, and an impressive record. The beat is a connection between Afro-beat, Pop, and Hip-hop elements.
Most record on this album is a fusion of a different dance genre, From Afro-beat to Pop and High-Life.
It sounds fresh and new like the other dance record, the precision of such work is evident in "Ugly Parade." The song has a different vibe to it. The Afro-Beat record is extensively percussion and a Carnival-like craze that get you dancing in no time. It's another unique record on the album.
Tekno's "Old Romance" theme centers on love, and on the "Love" record he expressed his heart about his affection for a lover in all the best possible ways, he could give his love.
Most of the songs are a direct confession of a lover to his mistress. Undoubtedly Tekno has found a better way to express his heart to his girl and instead of writing a letter he made songs.
"Neighbor" is a great Afro-Pop dance record. It has a good rhythm and Tekno vibes on it create a feeling to connect with the greatness of the song. It's a warning, and confession of promiscuous tendencies and temptation.
"Uptown Girl" is an Afro-Pop chilling record with chords, percussions, and drums. More like a South-African trance, the song is a dance record with a new twist.
Tekno took time to praise his girl, for her loyalty and commitment to "Designer." She doesn't care much about the designers, and trends, and Tekno took time to appreciate her.
"Catalia" has Eastern African rhythm elements merged with High-Life. The result is spectacular, it has a listener hooked just immediately you hear the strings come in. The rhythm and vibes is new and contains elements that have tremendous effect to appealing to other countries and people.
"Family Issue" is an Afro-Beat/High-Life fusion record that sounds retro, the song is about true love and the fight against rejection from others, and their views. You can hear him giving his piece of mind on this issue, assuring his mistress he will never leave her regardless of what the world think or say.
"Addicted" is a High-Life dance record, Another Tekno signature sound that has all the rhythm and percussion running, interwoven with his personality and prowess.
It's on songs like this that gave him his rise since 2013. He has been on the rise ever since then.
"Tumbo" is a mid-tempo, High-Life love song, it centers on appreciating his mistress more, confessing her love. The song is reassuring, Tekno gave his heart praising his woman and making a great song by so doing.
A great effort to show Tekno art manship, the album is mostly an Afro-Pop album but has other elements to which the outcome is, "Old Romance." Tekno Ballad is spawned over the songs on the album, the production on this album is greatly influenced by Afro-Beat fusion. A nice and innovative way to go.
Productions: 9
Lyrics: 6
Replay Value: 9
Misses: 2
Hits: 3
"Old Romance" A new approach to Afro-Beat.
This Album might not be appreciated now because it came during the popping festive period. Music fans out there are currently jamming street bangers and festive jams But come 2021 many would pinch themselves for sleeping on this project when the love pop needs arises.
---