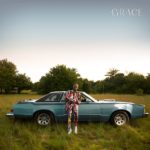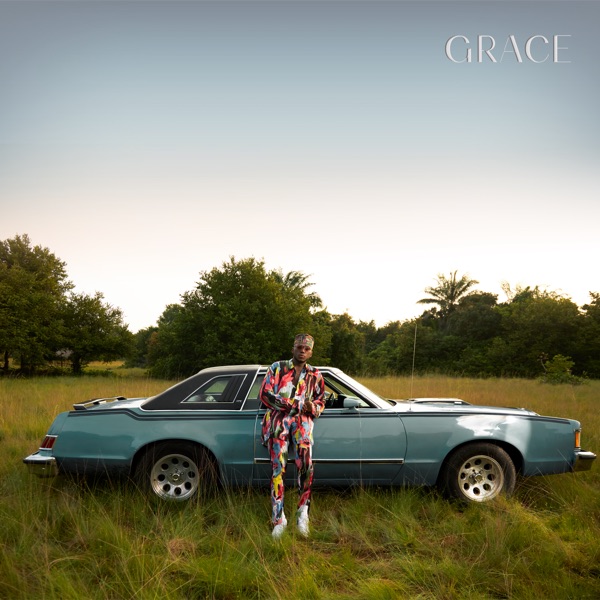 "Grace" Album by DJ Spinall Celebrates The Fortitude Of The Nigerian people, It's A Compilation of Fun Tracks | The Review.
Artiste – DJ Spinall, Album Review – GRACE
Tracks – 15
Features – Tobi Adey, Crayon, R2bees, Dice Ailes, Wizkid, Tiwa Savage, Bella Shmurda, Minz, Ycee, Oxlade, WurlD, Niniola, Omah Lay, King Promise, BOJ, Shaybo, Reminisce, Kranium & BenjiFlow.
THE REVIEW – DJ Spinall Made An Impressive Mark Again With Grace The Album.
"Afrobeats is joy; a representation of who we are as people despite not having everything we want. The average African man wants to live the good life, the average Nigerian wants to have fun. That comes through in the sound we create.
Afrobeats' artists are true to their culture, their heritage and they're not afraid to take that global. I've never been influenced by just one thing; I find inspiration in the wildest places and I've always been so aware of what's happening around me. Afrobeats can be fun, it can be socially conscious: Afrobeats is a projection of freedom, a want for a better life." – DJ Spinall (source CLASH)
The time for Disc Jockey's is set right now that most DJs are dropping hit albums. DJ Spinall, is not your average party controller, He has worked with a lot of important Naija artist and "Grace" is his 5th album.
The impressive track listing and features are distinctive to Spinall, he is focused on bringing his song to his fans and not veering much off his formula for making hits.
There is no concept or reference to support the album's direction, and choice of formation. Listening to the music it sounds more like a compilation than an album.
The beats are peculiar neither were they intended to break records rather the production of this album is focused mainly on connecting the DJ to his fans and setting the dance floor on fire.
GRACE ALBUM REVIEW
Mini & Bella Shmurda are two new sensation, and they both tackle the laid back, trippy vibe, "Energy" record with style. The beauty of the record lies on the fact both brought their individual game and played into each others territory well, embracing the moment and turning it into a great song. Impressive!
"Pressure," an Afro-Pop record features Dice Miles, the record has Dice talking about the pressure he faces with temptation and desire for more pleasure. The track is fire and one of the winners off the album.
Shaybo & BOJ collaboration raise the bars high, they spat fire, and connected their artistic prowess in the song, "Money." The record is a good train of lavish spending, fast life and aspiration for making more money.
WurlD & Niniola found a common ground on "Pure Water" and created a masterpiece. The collaboration is well-received and the connection they share is in-depth and makes the music a must-listen. The Afro-Pop record has element of Afro-Beat, House and Pop.
R2bees "Dollar" is a good High — Life record from Ghana. The song is one of many hits on the album. DJ spinall did a good job bringing different artist, and connecting with them for such a piece. R2bees who has in the past collaborated with top Nigeria artiste, hooked up with A Dj Spinall In this amazing record and gave their fans another hit.
Kranium did the original of "Every Time" and Spinall added Benji to the remix. "Every time" details the role the artist plays in his escapade with his mistress, when she calls,
He is there to return the call, and they can hook up. A percussion, Afro-Pop record that has a good chance to become a single off the album. Both the original and remix of the song is a fire for your speakers.
"Jabole" features Oxlade and Ycee, it's a peculiar record created on a basic concept of braggadocios and connecting with love.
"Dis Love" is a good effort that features Wizkid and Tiwa Savage. It's a succession to the collaboration of the two on "Fever." It's a good charting record. As known the two collaborators always win in whatever song they are in, they shine. Although, one would have expected from them but fans are always happy to see them work together. Which is good move for the album.
"Tatasha" features Crayon, and he is the lone artist on the song. Afro-beat laid with a lot of percussion. It is a beautiful track.
"Words Of Grace" is a spoken-word interlude that features Tobi Adey. A creative skit.
King Promise talks about what he is going to accomplish when he "Confam." The record is a dance song that promises spending lavishly on his girl. It's a great record indeed.
"EDI" features Reminisce and it's the lead the single of the album. An Afro-Beat dance record that has been rounds on every DJ turntable for a quite a while now. Another hit offs the album.
DJ Spinall, has a good line up of artist on this album. Of course, there are some misses, but the hits are worthy enough to make you sit through the album.
DJ Spinall "Grace" Album is an appetizer for fans who love to have fun.
More like a compilation than an album, "Grace" by Spinall is a great projects set to bring to enjoyment and fun to fans and everyone who cares to join the merriment.
The features are good, the collaborators gave their best but the project would have made more impact if the album was conceptualized.
The album is great in itself and Spinall who is herald worldwide mostly in Nigeria and London can make a top 5 list In any of the country music charts with this awesome effort.
---