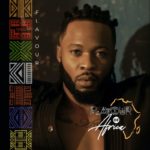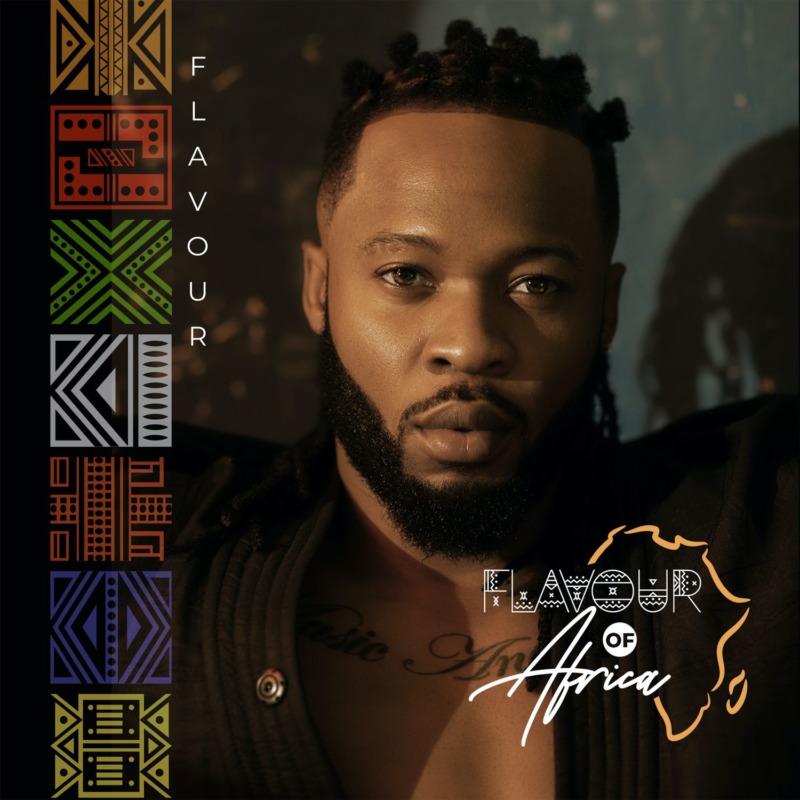 Flavour Continues To Position Himself As A Topnotch Entertainer In African Music | Flavour Of Africa Album Review.
Singer, Waist Whiner – Flavour N'abania came into the Nigeria mainstream music scene in 2005. Introducing new generation highlife music. Six album after, in 2020 Flavour N'abania released his seventh album, "Flavour of Africa".
Even without knowing what Flavour is being extolled, whether it's the continent or the artist, the title Flavour of Africa immediately transports your feelings beyond mainstream Nigerian patterns. You definitely want to catch which flavour. The melody, gospel harmony and chants is a natural perfect way to appreciate Africa. Flavour once again presents that effortless flow of lyrics, with his unapologetic Igbo language and the God element, typical of a pure African breed. The flavour leads you on through the whole album. Whether him appreciating women or praising God or messing around in the bear parlor.
FLAVOUR OF AFRICA ALBUM REVIEW
This album opens with the track Flavour of Africa, a proclamation of Flavour's love for Africa. An appreciation to its diversity in people, culture and the beauty of its environment. The chorus, a celebratory chant with a soft almost easy to miss guitar tying together the beautiful piece Flavour created. There is a joy in Africa that can not be captured in words that the beats of this music interpertes.
Good Woman not only appreciates a woman's grace and relinquishes the power of her beauty to God, it also carries a pure passion in its progression. The song opens with a language that is not Nigeria, a way to say that this album will bring sounds and colours from various parts of Africa "A good woman is awesome". It's so expressive that you don't need to be Igbo or Nigerian to catch the flavour. He tells the characteristics of a good woman and the pain of losing one. Nonetheless it is important to know that A Good Woman comes from God.
The diversity of the album starts to set in the moment Fally Ipupa and Tekno stepped in. You can feel the Afrocentrism bouncing on all walls. This lady Berna apparently has level. "Na only monkey go say you no fine". That phrase can resonate with all Africans. That attitude of toasting and groove. As the beats of this song progress, you hear the Congolese music flavour another plus to the title Flavour of Africa. Berna eulogizes the bodily beauty of the African woman and the African man "Ifem bu n'uku bu uma ahia" and eulogie to sexual prowess of African man.
Flavour has always been unashamed of his views. Looking Nyash is like flirting with a sprinkle of regards to the creator. For some artists, this could have landed as vulgar, but not flavour. He has a way of making his art plain and bearable. There is a recognition of Divine grace even with Nyash. The pattern once again changes to a somewhat freestyle song but you can still tell he means business. In making his art bearable, Flavour regards all sizes of a woman's behind. A regard for all body sizes because really in Africa not one size or shape can ever be called ugly. Flavour says he sees a behind and he kills a goat. In Africa the goat is given as a gift for appreciation, for sacrifices, as part of the bride price and as a peace offering. It is also the meat used in times of celebration in Nigeria. In order words, the african woman's behind is something worthy of celebration.
Omo Temi is the piece that tries to assure you that the album is about women. Sung in a blues manner which is a very different tempo from previous tracks This one definitely isn't just the African woman, it's women of all races. The carefully chosen words and tune to describe this delicate woman, comfort she brings to him and the way she affects Flavour's world.
Egwu Ndi Oma is one special Igbo love anthem that would rock the traditional marriage scene. This groove begs you to learn some Igbo dance steps. That's all you need. No need to understand the language. The lyrics however make it even more engaging. One thing is certain whatever mood flavour is in he has regards for the will of God.
Flavour is unmistakably proud of his heritage. His Skit with Odumeje (Prophet Chukwuemeka Indaboski) reassures that fact. The chant "Ijele" tells you they've arrived. They're home. It's a celebration. Yet another entirely separate genre in the album. A bit of necessary ego for a good dance.
The skit a necessary break to tell you that the dynamics of the music is about to change. Doings featuring Phyno a sharp difference from the previous track. This song is just pure vibes. It is the one track that is dedicated to men. It talks about their strength, their dexterity in work and their leadership skills.
Flavour first Christian music was a beautiful rendition and was well received given Flavour's lyrical history. Product of Grace is another well done creation, The opening sound is a beautiful chant that can be sung in the middle of deep worship. It also sounds like something one can use in eulogizing one's deity or chief priest. Its opening has a melody that sounded African rooted, the beat becomes celebratory as you progress. Religion is a strong element in African culture and Flavour's intention to have a religious song in this album is a good representation of Africa.
As an African from the Eastern part of Nigeria, West Africa, the "Chi" (ones God) culture is one that considers that man is nothing other than what he/her Chi has predestined. Making one dependent on one's Chi and also filled with gratitude for his Chi. Flavour is nothing other than a Product of Grace, thanks to the mightiness of his Chi.
It is often said that a place where you can not find an Igbo man, is a place you should avoid. At a point in the Nigerian history the Eastern region was considered a poor region but with a highly skilled and motivated populace it was regarded as one of the fastest growing world economies in the 1960s.
Umuigbo a call for unity amongst all igbo people world wide opens up by telling you wherever you go to and you don't find an igbo man, run away from there. The song praises the industrious nature of the igbo people from the Aba market traders and their creativity to Innosons group, Abakaliki Rice. Flavour takes the opportunity to address the issue of the ibo people's dying language, division amongst the people and IPOB
Even if you do not understand the language spoken, you will be swayed by the beat and dance along joyfully.
Sewa Sewa brought back Nwa Baby's catchy chorus in a more groovy way. The reggae dancehall spin on this song gave this otherwise old music a new taste to the booty and feet. It is 3mins 42seconds of pure joy. Beenie Man is right "New body, new purse, new attitude" is a good way to describe this song. This music has a lot of catchy lyrics for the fans to gyrate and vibe to.
Beer Parlour Discussion is a music story. Just imagine flavour at a pub, seated on the stage with a mic telling a story. A story of women and their games. To really enjoy this music, get a friend who understands the language and let them interpret, so you can laugh heartily along. This is 6 mins of pure humour. Without understanding the language, the beat and flow will still have you dancing.
Odoyewu is a love anthem. Soft beats to blend in to an African night picnic under the tree. Now that Flavour has made wealth, he believes the best way to spend it is with his lover. This love anthem also shines light on the curviness of African women. It also tells of the love story dynamics in Africa where the man is the provider. Whilst Flavour's lover dances and he reviles in her beauty and the rhythm of her waist he provides for her.
Ebube is an igbo word which means glory. It is another song about Flavour's Chi. He eulogizes his chi and emphasises on his Chi mightness. Flavour again acknowledges that he is just living out the will of his chi for his life.
Omeihoma in English means "Doer of good things". Flavour considers all that his God has done for him and sees that his God has been good to him so with gratitude he returns.
In a time when people are free to choose their family, Flavour raises the question of loyalty in this track. This song BESTIE channels the philosophical thinking of highlight music. It asks you will you be loyal to your friend and will your friend stand with you in trouble. Using the igbo proverbs "Wealth brings enmity" Flavour tells his listener whilst this is true, the one who god anoints is the king despite what people do, you just be humble.
This 16 track album titled "Flavour of Africa" is indeed a surprise in its entirety with different moods, sensual, uplifting and dance moods. Without listening to any of the music, you did think this title had something to do with Flavour positioning himself in African music or about presenting to you music that samples diverse genres of music in Africa. A run through the list of artists featured, there are only two artists from outsider Nigeria, Fally Ipupa a central African artist from Democratic Republic of Congo and Beenie Man a Jamaican Dj.
As you listen, the question of who Flavour extol based on the title is raised. Is he Flavour extolling Africa the continent, Africans the people, African culture, African women? However, this ambiguity in interpretation of meaning in lyrics and title name doesn't stop you from enjoying the music.
African music is known for its percussion instruments and its drum, throughout this album Flavour stays true to this about African music. Originally an hip hop and Highlife artist, this album shows Flavour N'abania's flexibility. It will be difficult to sing about the flavours of Africa and not attempt to show off the various genres in this space. An element well roped in this Album the various African Instruments sounded crystal clear your ear could almost distinguish every sound. Whilst there might be a language barrier in your understanding of the lyrics, the beats tell a story of its own. They are groovie, melodious, danceable and celebratory. It is said in Africa when the drum starts to beat it doesn't stop, on this album there are many danceable tracks
Whilst it may be a little difficult to agree on who Flavour extols, you would agree that Flavour in this album captured top elements of the African culture and people. From her heavy dependence on religion, her credence in a God/deity that has a purpose and will for them, the appreciation for women and the love for life, On almost every track in this album there is a hint of God.
The art work for this album shows digital tribal markings peculiar to Africa on the left sides and inscription on the word "Flavour". This design is one that when placed on any surface will instantly tell a message of Africa. Whilst it may be a fashion arrangement for Flavour to show off his tattoo, it could also be an intentional "Doings" in which Flavour is showing another element of Africa, body art.
The truth remains that no one man can adequately capture every element of African culture and people, on one body of work. But this is save.
Flavour Of Africa Album Review – by Chioma Onyefuosaonu
---