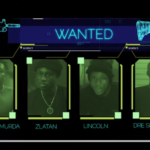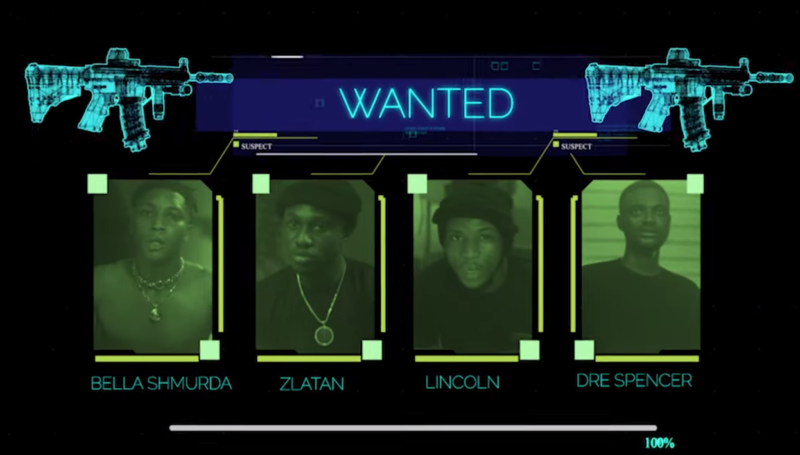 Bella Shmurda, Zlatan, Lincoln And Dre Spencer are all wanted in this Cash App Music Video.
Based on the love shown and due to popular demand Bella Shmurda, Zlatan and others releases Cash App Video, Directed by Visionary Pictures. This official music video is a Movie so sit back and Enjoy!!!
Bella Shmurda teamed with Zanku master and king of backups/ad-libs/music lamba – Zlatan and Lincoln for the release of this street monster hit– "Cash App".
This new record titled "Cash App" is a follow up to Bella's 'Dangbana Orisa' single which is still basking, climbing top music charts and digital playlists. On "Dangbana Orisa" produced by Rexxie FineBoi Bella says he is an oracle who faces his fears and challenges. When it comes to music he isn't scared of anything. LISTEN HERE
"Cash App" produced by Dopesticks talks about secure funds, cashing out by every available means, hustling everyday without relenting to enjoy good life. This song is the biggest jam on the street, the one that makes everyone lose their home training and mind set anytime it been played by DJs.
The catchy intro; "Ice on my neck, Ice on my wrist, Many days I never sleep / Hunter, Hunter, Everyday I'm chasing good life, Tire tire, Tire tire, Roller-coster i never tire, Yeah yeah, Back to sender, Back to sender, You wish me bad" give the record a lot of audience.
This song chorus…
"Sho ni CC?
Load Am
Cash App, Cash-out
O ni Maga Bill Am
Small money, Ball Out
Usain Bolt, Run Am
You get sure client, Lock am
If e no get money leave am
EFCC n'bo Japa"
is the main highlight and show killer of 'Cash App', it made the song an instant Street Hit and Jam for all internet hustlers.
Today December 18th, 2020 Bella serves us with the visuals of this most sought after Nigerian song. 'Cash App Video' Shot by Visionary Pictures sees Bella Shmurda, Zlatan and their accomplice Cashing Out from Bank Of America (BOA) and wanted by the Nigerian Police.
Watch and Enjoy below
[youutbe]https://youtu.be/n1S66UhdIwA[/youtube]
---