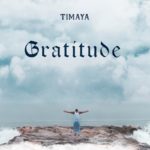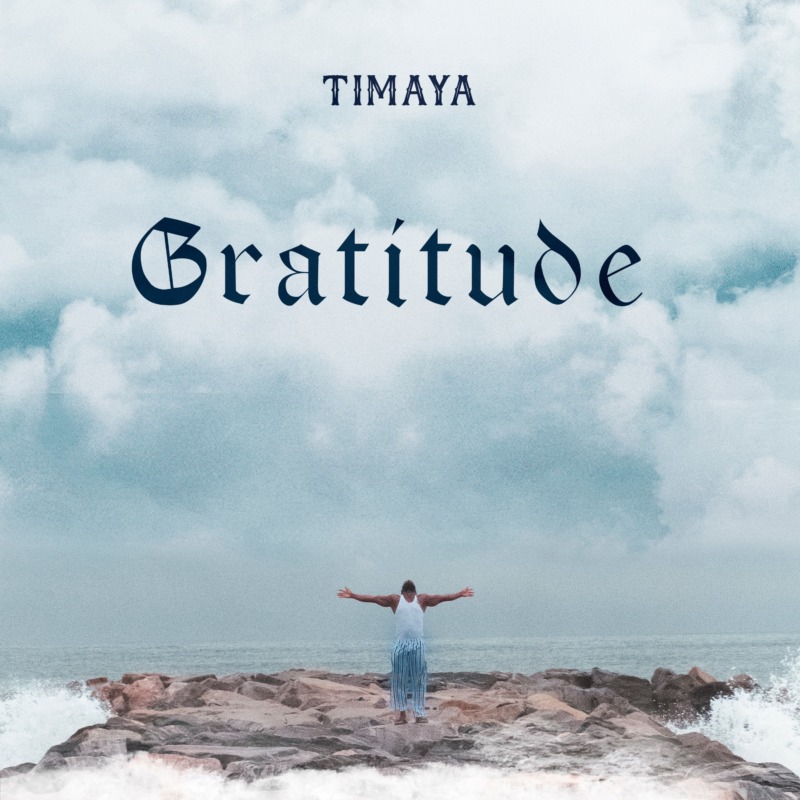 Timaya Is Thankful On Gratitude Album.
"Success isn't always about greatness, it's about consistency. Consistent hard work leads to success. Greatness will come…" Dwayne Johnson
Yes! that's the right quote to use in summarizing Timaya's career. Ever since his induction into the Nigeria Urban Music scene, Timaya has kept the pedal to the floor and kept moving on his lane without veering off his message, style and music prowess.
I think foresight is why the Papi Chulo (as he likes to call himself these days) has gone this far. He has always been a visionar , a hustler and strong on his ideas even when the rest of the industry tends to go a different direction… Timaya has a stay on his lane, working his art and growing.
According to him, he once hawked plantain on the street of Port-Harcourt then used that same energy to sell his album for 500k to Alaba Marketers just for the promotion and yes, he did bank on it big time. Now he has albums every other year and you can tell that he is quite successful considering his depth in the industry ever since.
"GRATITUDE" ALBUM BY TIMAYA
The new drop, "Gratitude" is Timaya's 8th studio album (that's if you consider his 2019 "Chulo Vibes" as an album). Well, this album is mainly focused on one theme which is Gratitude. Gratitude to God for how he has raised him to become what he is today but he didn't stop there, he also took time to throw out gems to those who care to listen and talk a good deal about his life.
"Gra Gra" is one of such tracks that he speaks his truth about the secret to success and life, encouraging his fans to work hard and take it easy on frivolous lifestyle. He made it clear that whatever life gives you, you have to make a good use of it and keep up the hard work rather than complain.
Many of these themes spawn throughout the album but it's a good thing he made it groovy as he always does to make you enjoy the songs with all the substance in it.
"Local & Bougie" is a new twist. Its components are South-Africa House and EDM . it's a unique sound that really didn't touch much on anything other than the fact he doesn't have to beg for love and how he is risen from all that people said to become successful.
"Ebiola Papa" is a Afro-Pop record that has a lot of Melody and rhythm going on in the backdrop of the song that will have you nodding or singing along. it's more like a prayer song, asking God not to leave his side, and talking about the challenges in the world he can't face alone without God.. a good production from Suka Sound and the melodic voice of Timaya made this one distinct.
L.O.V.E is a Dance-Hall record which has a lot of similarity to what he usually do. A love song that entails his affection and commitment to the love of his life. it's a song that will go perfectly well on a DJ cue and such a song is likely to have a lot of international love since it has a lot of Dance-Hall elements in it. I think Patoranking feature was missing in on the song. It would have made a difference though.
Timaya took them to church on "Chulo Bothers Nobody" . The sound of this song is church mix with High-Life. Again, he makes it clear on how he likes to live his life being a gentleman, keeping his head up and straight and having his eyes on the prize.
"Iberibe" is an Afro-beat/High-Life record that runs both sound interchangeable throughout the record. I think that's phenomenal. Although Wizkid has done records like this before, it's the distinctiveness of the sound that makes it different here. Timaya brags about spoiling his girl and talks about her beauty and the gratitude he has for having her .
The Album opened up with the next track titled "Born to Win"… a song about his past struggle and his philosophy of life… since no one was ready to help him, he has to get up and win . According to him, he is Keen on winning so much it's the only thing he focuses on . His hustle and tenacity has been from his struggles in the past. This is a dance record that gives a lot of hope to those who need to hear a piece of Timaya's mind .
"Buru" is a smooth reggae record (reggae in its elements and beat production) that is basically a praise to God and the many blessings he has been blessed with, making it clear nothing is bigger than his God. He talks about haters waiting for his downfall but makes it clear that it's not going to happen since he has God behind him .
Staying relevant in a culture of the 21st century means you are financial buoyant and this is what Timaya message is on "Don Dada" . Trust no one and be careful who you help. But if you must help others make sure you have invested in yourself first…. it's really a message that everyone needs to hear. The Afro-beat/High-Life dance record is very insightful, filled with rhythm and easy to sing along. it's known that Timaya's DM records has given rise to a lot of prominent artiste in the country. So as someone who has done so much, it's only right to say he knows what he is saying
"No Limit" is a hit record. It has a groovy sound of Afro-beat mixed with dance. This is a new wave, I believe, since it's really sounding fresh. He even thinks some people feel he is anti-social, making sure you know he care less since he has no limit with the hits and the money is sure coming in. I think it would be a real different track if he had feature Burna Boy. Well, on its own the song is a hit.
Now let me make a point; so far, Timaya hasn't featured anyone in on the songs and he did well holding it down on every record.
"Okaka" is a very indigenous record in it's production as it embed High-Life with a lot of Percussion which is traditionally the sound from Southern Nigeria. it's another praise record to God, on how he is now well established even though he was termed local but now he is international.
"The Light" is about Timaya being vocal about the Nigeria Government and all its erroneous ways. Molded on an Afro-beat mixed with High-Life, this is one of the most distinct production on the album. It's unique like the one I talked about earlier on. It's cool, tight and just pleasing to hear the saxophone play all over the track. it's worth the listen.
The first single off the album and one that has had a lot of radio airplay and popularity for over a year now is "I Can't Kill Myself". This record has a good video and it's vibes are really relaxing.. still on the course of living life on his own terms and not letting the pressure from the external world get to his beliefs and conviction of putting God first
.
The name of the next record "Something Must Kill A Man", which is almost similar to the previous one, is a warning to those who care to hear about being cautious on how they lead their lives. He stays on the course of planning, investing and taking it easy on frivolous spending..
"The Mood" is an Afro-beat record that has a vibe so cool you probably press replay once the sax blast is over. it's a good track since it can place anywhere in one's list when picking out songs to listen to. The cool tempo Afro-beat is catchy and appealing. Timaya wasted no time to talk about his grind and the Fruits that comes with it .. a nice record indeed
Timaya is not your average artiste. As far as A-List is concerned, Timaya has been making the cut since he first came out and continues to maintain the top of the food chain .
Everyone is talking about the many dope albums of 2020, from Wizkid to Burna Boy, Olamide to Davido. And while most of these guys are really up the list and are doing great one can't deny the greatness in an artiste like Timaya… although the album has some misses like his continuous using of the same mode of expression, which can be very tiring to the listener, it is complete in itself than Wizkid or Davido's album this year .
Timaya has influenced a lot of artistes that are making great impact like Patoranking. It's only evident that his power is in his consistency.. being able to stay focus, being able to keep up with the message while looking for a place to balance it up with the trend of the day.
Cohesiveness and Focus are surely two elements Timaya's "Gratitude" album has over other album released this year. Maybe not as popular as the other A-List artiste, Timaya is one of the greatest Nigeria artiste. While you want to argue that make sure you listen to the album first and draw a conclusion and see what lines are left .
Theme: 9
Production: 7
Lyrics: 7
Replay value: 8
Timaya – "Gratitude" Album
Reviewed by Olalekan Okeremilekun
Twitter: @imjudah1
The post Forget The Hype On 'MIL' & 'ABT', Timaya 's "Gratitude" Album Is An Outstanding Project appeared first on tooXclusive.