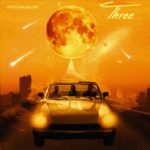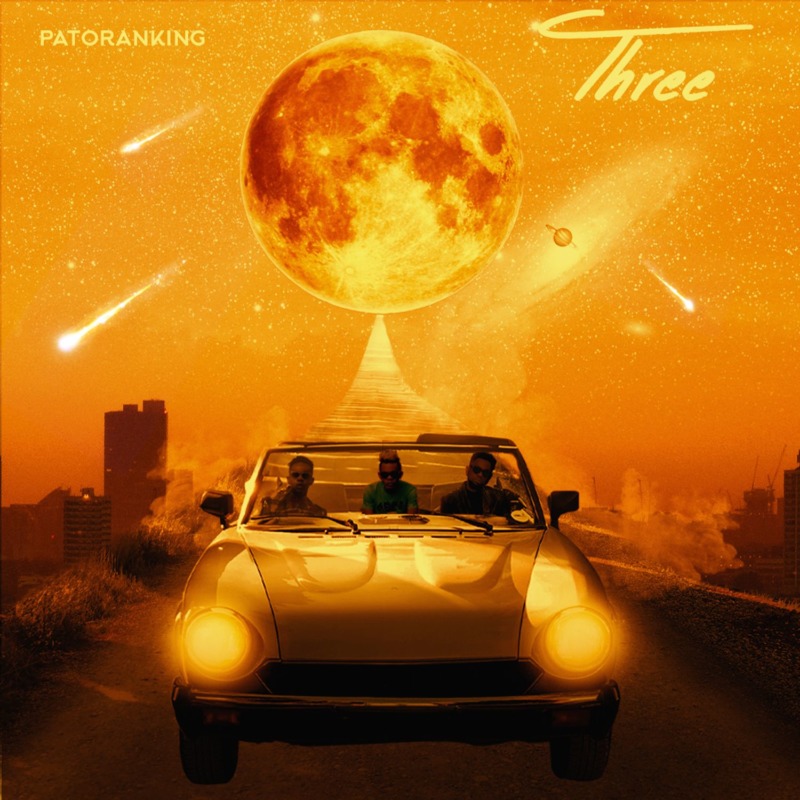 "Three" Review – Patoranking Is Reaching And His Third Album Is A Testimonial Of The Feat.
The Review, THREE Is The Canvass For Patoranking 's Blueprint. "Love, Growth And Dancehall Are Evident In Patoranking's Success On "Three".
This is nothing new about the Patoranking we all know and love but finally, he has tightened loose ends to his style and rise the bars high.
"Three" I suppose, is the arriving door to Patoranking's climb to artistic honorary.
Although far from perfect, whatever happens from here on in Patoranking's career will be referenced to this album.
Patoranking has, sure, come a long way, following the steps of his then label boss Timaya by keeping a constant pace, winning radio and chart-topping hits and guest appearances at home and diaspora.
His past albums were more like stacked singles than albums. He has lead singles that top charts but the albums failed to reflect his true persona as an artist This album is where he finally got his focus right. Now you can tell what he is about.
Genre & Sound Of "Three" :
The dominant genre in the album is Afro-pop/Dancehall fusion with a lot of High-Life, Reggae and Jazz in-between. The sound and production on this album are what actually gives the album a win. The production on this project is just right for him. Whether you enjoy "Abule" or "Black Magic" one fact is obvious, the beats were made for him in mind and he has finally unlocked his true sound and he embraced it well too.
Well said, that's a million-dollar ad-lip and signature .. Something that shows he always had more.
What To Expect From "Three":
1. Versatility
2. Concept
3. The Lyrics are average
4. The production(sound) is dope
5. Good features
6. Replay worthy
7. No creative connections between the song's
Theme: Love (Relationship Goals)
Bangers: "Abule", " Matter" feat Tiwa Savage
Patoranking has more Dancehall songs on this project than Afro-pop but the album is him perfecting his craft and he has a lot of diversity going on in this album as a show of that.
From High-Life to Funk and Afro-pop to Dancehall, a bit of Jazz here and there. even R&B. You can get a variety of dance here.
"THREE REVIEW"
TRACK 1:
If you ask me, Patorinking High-Life songs are not quite bad and to start this album he nabbed Flavour for the number 1 track called "Mon Bebe".
Guitars, percussions and a bass-line rocking the backdrops of the track gave both Flavour and Patoranking the comfort to keep love flying in their lyrics. Not a bad collaboration but it's typical. This is nothing new to what he has done in the past but he did it better this time.
Track 2:
"Yo Body" is also nothing new. Just like the first song, it's typical. He did a lot of songs like this in 'Wilmer' (The Last Album). However, the Dancehall/Pop track is peculiar because the track can be loved as time passes by, maybe not at the first listen but hopefully along the line. It got potentials to get airplay on radios and clubs too. Flexing his Dancehall/Reggae persona, he gives the beat a feel-good twist.
The first half of this album has songs that are typical to the sound we have known him for. The upgrade of this type of sound on the album shows the effort and work he put into his career.
And there is;
Track 3:
"Whine It" a song that features Kenya band "Sauti Sol".the Dancehall Beat has guitar sessions, percussions, flutes and reggae. It's a song that might get a lot of international attention. "Sauti Sol" feature is awesome but not on top of the highlight.
Now ….
The next 3 tracks are another session of the album that unveil the advance and upgraded Patoranking. It's unique, it's a better sound and right. You can understand his growth, you can see where he is going from here on.
Track 4 :
"Nobody" is one of such tracks. A Dancehall & Pop record with a lot of interesting breaks. African-Esque and innovating, the sound is so cool. You either love it for the beat or Patorinking "Do Do Do" vocals or the break in the beat. Whatever it is, you just like the song .. Check it out
And So,
Track 5:
Who would imagine Patoranking on a Funk beat? I think he and Bruno Mars can make one together. The song is a reach as he talks about the "Black Girl Magic", melanin everywhere. A lot of people will find it interesting to know Patoranking is doing well on a Funk/Jazz beat. A good try and a beautiful love song.
Okay,
Track 6:
Okay, we didn't see that one coming but the next song is not only the lead single for the album, but it's also one of the songs Patoranking shone on. You can hear the prowess of his style. The High-Life, Dancehall, Afro-Pop, Jazz record is fire.
"Abule" is a good one. I think it would even sound better with Tekno on it. Patoranking did justice to the beat and still have love stay at the centre of the theme. Ebutte Metta to the world, "Abule" is the highlight of the album.
But,
Track 7:
The Tiwa Savage "Matter" record is a good marriage of artistic bond. They both connected on a line and made it a good song. The sweet blend of R&B, Afro-pop & Jazz will have you blown away. Spectacular song
The courage to swim unknown waters is just fine. This is the other exceptional song on the album with the first one being "Abule". We will see how far it goes on the chart.
NEXT
Track 8:
Patois, Tom Drums, reggae and a lot more is how " Brrr" sounds. It's the next song after "Matter" feat "Tiwa". It's a heavily Dancehall/Reggae song. It has Patoranking flexing his reggae style. True Rasta style .. London and Jamaica Radio may enjoy playing it.
Next up:
Track 9:
"Do Me" is a Afro-pop/Dancehall record that sounds retro. Again the love theme is reflective on all the songs. "Do Me" is a confession of his heart to a woman he claims to be number 1.
Track 10:
Another High-Life record on the album is called "Odo Bra" featuring King Promise. The record is African and indigenous. A love song with rhythm. Davido could have been a good feature on this one.
Well, it's worth listening to.
And,
Track 11:
We back again to the Reggae/Dancehall persona, Patoranking on "Lion In The Jungle" shows high energy of mastery in his reggae journey as an artiste. He talks about great improvement, about his passion, his journey from the Ghetto to the paradise; an epic reggae beat with inspirational vibration .. Reggae and style .. "Lion In The Jungle" is pure reggae
So,
Track 12:
Also, the "Love Is The Answer" record, is heavily Reggae/Dancehall. A revolutionary song calling the world to unite and stay in love. Jazz is in most of the songs on the album and it gives this one a spice.
"Bob Marley" can be heard talking about love at the beginning of the song just before the drop. It ends the album and I think it ended well.
They say the third time is the charm. "Three" is the journey for Patoranking. He has finally mastered his sound but the album would have done much better if he had more features, since the features are worth it on this album.
The theme is evident on every song, the beats are good but the lyrics are not spectacular.
There are no connections in the songs but the album will be embraced by his fans and with time, other people will get to love it.
Final Review "THREE" is a better Patoranking album but not a Hot Strike, LISTEN HERE
Biggest win: Growth
Article Written By : Olamilekan Remilekun
The post Album Review; Patoranking Is Reaching And "THREE" Is A Testimonial Of The Feat appeared first on tooXclusive.