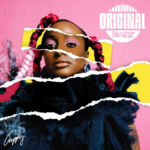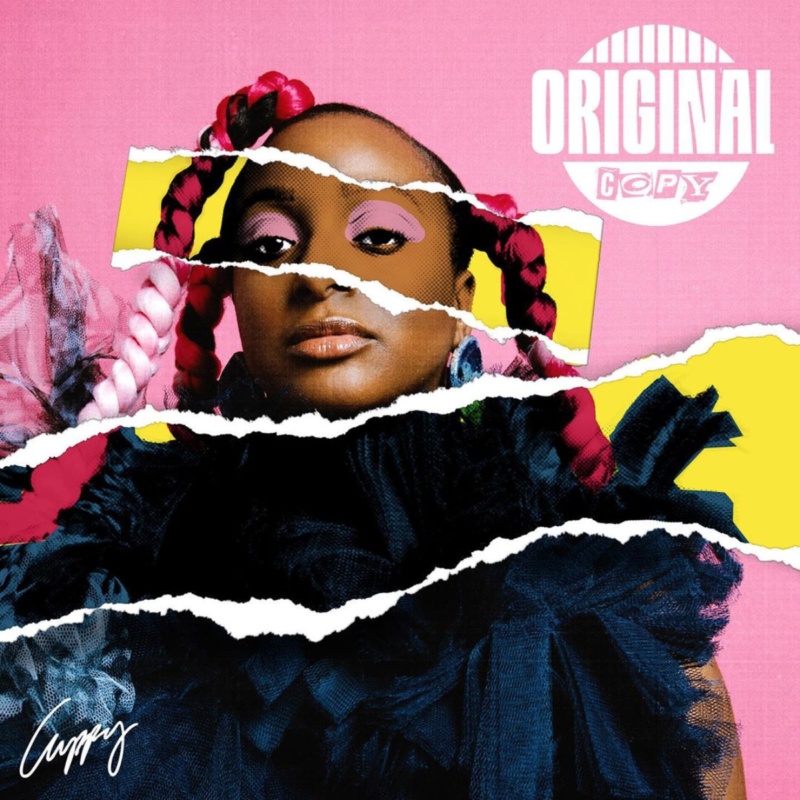 DJ Cuppy  "Original Copy" Album Review
Album Review – 'Original Copy'
Artiste – Cuppy
Tracks – 12
Duration – 31 minutes.
"I'm looking forward to expressing myself in different sounds but I want to make sure that in every track I am integrating like my own DNA___you know, so even if am creating music that's for everyone globally, I am still repping where I'm from___and that's here in Epe. So, even just being here on the soil is amazing, just take me back to me being from here and my purpose as an artist."… Dj Cuppy
Who would have thought Nigeria own female Disc Jockey, the one and only Cuppy will be the next one to follow in the steps of DJ Jimmy Jatt. I said this knowing that since DJ Jimmy Jatt, not too many DJ's has put out a well-curated album like "Original Copy" which happened to have been one of the anticipated album of the year.
"Original Copy" is a star-studded album with various artist from around the world. The 12-track record features Wyclef Jean, Julian Marley, Fireboy, Rema, Teni, and more. Afrobeat, Dance-Hall, Reggae, R&B, Trap and UK Drill are the sounds that make up the album.
Florence Ifeoluwa Otedola, popularly known as DJ Cuppy is one of the many artiste driving and changing the gears in 2020. And what better way to hit the nail on the coffin than make an album with an intro that connects you back to your root. The album started with DJ Cuppy talking about her roots linking the title of the album back to her origin.
Cuppy – "Original Copy" Album Review
The first track being the intro of the album is titled "Epe" featuring Ghanian's sensation, Eyfa. Indeed this track gives many of her fans the opportunity to meet the artiste called Cuppy, not the rich billionaire's daughter most people know her to be as the album title "Original Copy" depicts her true passion and what she represents as an artist and a woman.
The first single off the album is called "Jollof On The Jet" featuring Rema and Rayvanny. The track is an instant hit that has charted in over 15 countries around the world . African-Esque and groovy, Rema and Rayvanny did their thing with a little Cuppy in-between and it's one of the records on the album that stands out. This album deserves the praises it gets because of the talented acts featured in every one of the tracks in it.
Another standout song on the album is the Fireboy DML featured track titled "Feel Good". The MJ n FELA sampled track makes this one a sure hit, a single off the album and one that is setting the dance floor on fire. Sure, Fireboy brought his magic and together with the sweet backup vocals from Cuppy, it's a vibe you want to repeat every time.
"Karma" is another record that has a lot of potential of doing numbers around the world. Featuring Ghanian's Dance-Hall artiste, Stonebwoy, the Dance-Hall beat was done justice to by both acts as they sing about love and it's after-effects.
Sir Shina Peters, Julian Marley (Bob Marley's son) and Cuppy herald their love for the motherland (Africa) on "54". A root song fused in Reggae, Afrobeat and High-Life. The song is a cross-continental anthem that is likely to climb music charts around the Continent.
Dj Cuppy's "Original Copy" Interlude is a trap record and she can be heard rapping about her tour and how daddy money doesn't mean much to her these days.
"Wale" features Grammy award-winner Wyclef Jean. Although far from the kind of record to expect, having Wyclef on yet it wasn't too bad.
"Cold-Hearted" features Nigerian Born UK artiste "Darkoo" its a pop record that has vibes, its good for the dance floor and another song that is likely to make it through the world airwaves.
I think the bridge Cuppy has created with her brand is one of the many we have seen this year in the Nigerian music industry. With Burna Boy's "Twice As Tall" bridging the gap between Africa and the Western world, DJ Cuppy "Original Copy" is following the trend.
UK female rap sensation "Ms Banks" teamed up with "Ycee" on the "P.O.Y" cut. A UK drill record that can easily be another single off the album considering the market for drill song in the UK.
However, all in all, there isn't nothing spectacular about this album__ no exceptional records that can make a classic, no focus theme except for the Intro which makes a connection to the title and no reflection of this theme in the songs.
DJ Cuppy's prowess is in Disc Jockey .. She didn't do much of singing in the album which means she is embracing her DJ skills over her singing. The beats and features are well calculated just a few misses. The Wyclef feature could have been more if she had picked a different beat or paired him with someone else.
The Teni track "Litty Lit" is an awesome track but considering Teni's track record, that feature could have been on top..
The Nonso Amadi record is another wasted feature.
Overall, one thing not lacking in "Original Copy" is quality . As a true DJ, she shined in the Quality and work she put into this album. The production quality of the album is dope. She made this one for the club, for the DJs and an album that has 4 songs for the club is a good contender, you'd agree. This her First album and she could get an easy 7 star for her work with the sound.
Cuppy – "Original Copy" Album Review
Replay Value : Some of the songs are very likely to be played more than once
Theme/Concept : The title is not very reflective in the songs although the intro gave us a little bit of insight
Production: The beats are dope, the sequencing and fusion of different genre is unique.. All track has quality
Classic: No possible classic on this one
Stand Out Songs: Jollof On The Jet featuring Rema & Rayvanny; Feel Good featuring Fireboy DML; Karma featuring Stonebwoy; '54' feat Julian Marley & Sir Shina Peters; "Cold-Hearted" featuring Darkoo and P.O.Y featuring Yecee & Ms Banks.
Average: Wyclef's "Wale" is a missed feature. The feature could have been utilized well if it was another song; the Nonso Amadi "Guilty Pleasure" is also a missed feature; "Labalaba" featuring Seyi Shay and "Litty Lit" featuring Teni.
One Catch: You can mix this album as a DJ in a club and everyone will have a good time without changing one song. DJ Cuppy the first Nigerian female DJ to make a true DJ masterpiece.
Go listen to "Original Copy" by DJ Cuppy and challenge my view. I hope to get your comments
Written by Olalekan Okeremilekun
Twitter: @imjudah1
The post Album Review; Cuppy 's "Original Copy" The Best Of Its Kind ? appeared first on tooXclusive.