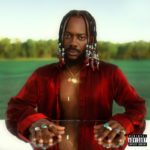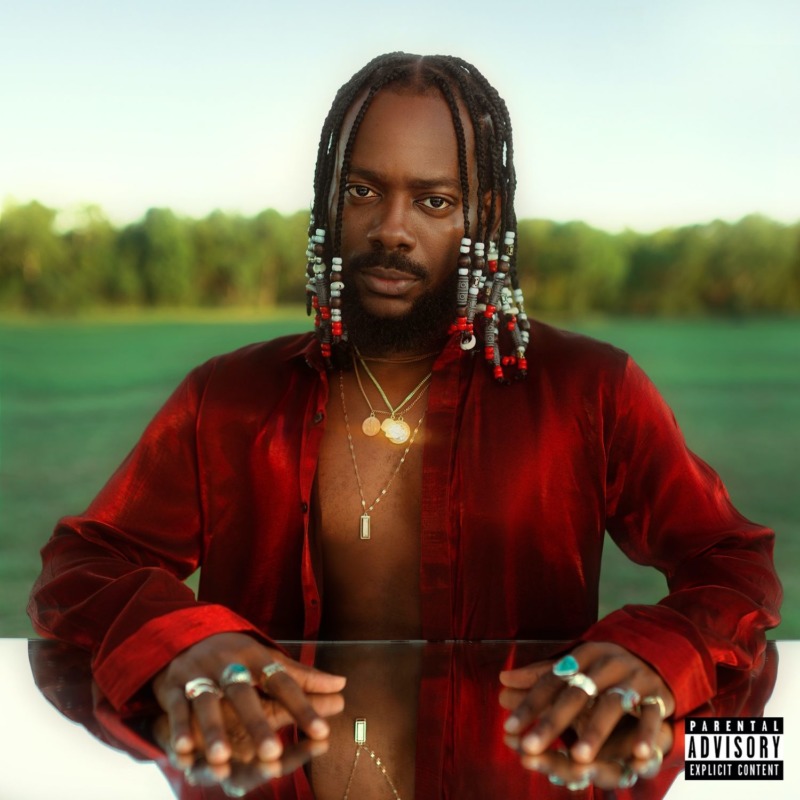 Adekunle Gold "Afro Pop Vol. 1 Album Review"
Before going into Adekunle Gold Afro Pop Album Review i need to ask this question, Do you agree that Adekunle Gold has always been a strong force in the music industry playing his side of the field and improving along the way? or Is it just me ?
Surely, Adekunle Gold should be commended for stepping out of his comfort zone unto growth. But it will definitely take more than volume 1 of (Afro-Pop) to crown him king of Afro-Pop
What to expect from this album:
1. Quality
2. Theme (sonically dope)
3. Exceptional
4. Not lyrical (compared to his previous work)
5. Afro-pop , Dancehall, Jazz, High-Life, Rock and R&B,
Category (Genre): Afro-Pop, World.
What exactly makes a great album?
1. Concept (Theme)
2. Lyrics
3. Production
4. Quality
I will tell you for sure Adekunle has fully embraced his gift and taken a step towards becoming king of a subgenre (Afro-pop) Can he take the crown on the next volume of Afro-pop . I say Yes ..
Having signed to Virgin EMI records under AG label this year, Adekunle Gold is reaching for the sky once more by following a trend other Nigerian artists are taking to dominate the international scene, "Afro Pop"; which will become a testament of his credibility in transcending the norms.
Adekunle Gold "Afro Pop Album Review"
1. AG Baby featuring Nailah Black-Man
Starting the album is a track titled "A.G Baby" featuring Nailah-Black man.
It's a good track for getting an album started as it gets you ready.
The Afro-pop, Dance-Hall, Jazz record is a mellow mid-tempo sequence record and flowing freely on the track is Adekunle Gold giving lectures to his envious admirers___opening the show with a different sound, inviting all to something, unlike his previous works.
2. Sabina
"Sabina" which is the second song on the album is an Afro-pop, Jazz, & Funk fusion record that has a lot going on in the backdrops as Adekunle yells Sabina, Sabina, confessing his love and pleading for her trust. SINCERELY, this one have you waiting for what the next track will sound like as progress happen to be constant through the first 6 tracks of the album.
3. Pretty Girl featuring Patoranking
The next artist featured on the album is Patoranking. "Pretty Girl" is a Galala, Dance-Hall, Afro-pop record that samples a flute from a Timberland & Magoo's record.. It's well-sequenced and sounds very Reggae than Afro. I think this one will have a lot of reception from fans and critics. Patoranking presence on the song gives it potential to climb the charts pretty soon.
4. Okay
Then there is "Okay", one of the exceptional songs on the album. You can hear violins cutting through the Afro-pop, Rock beat interpolated well with the Rhythm guitar sessions and a bass session that gives the record the cool sound that serenade immediately you press play.
Adekunle, again, wants everyone to know he accepts his personality and wants no trouble but to enjoy life is all he asks for, all he has ever wanted.
Possibly one of the best track on the album.
5. Here For You
"Here For You" is an African-Esque pop and jazz record that sounds very "World". It has all the sweet African vibe in it and Adekunle just soars with awesomeness. The track interpolates drums, horn sessions, ambience and pop elements. This is a good record that will move the radio waves.
6. Exclusive featuring Olayinka
Whoever Olayinka is, one thing is evident she and Adekunle got chemistry on this song. Her cool voice connects well with his on the chorus of the next track titled "Exclusive"____a pop & R&B track that sounds like a Khalid record. It has the vibe and it's a very likely hit if promoted in the UK and US, mostly UK radios. The track comes as a surprise as Adekunle has never done a song like this before and yet he shined. A good effort and collaboration.
7. Firewood featuring Tekno
Techno is arguably one of the guys who dominate you on your song especially when its a High-Life, Pop record like this one titled "Firewood". it's a good song but sounds more like a techno song than an Adekunle's.
8. Something Different
"Something different" would have been a lot different if it had a Wizkid on it but fortunately Adekunle kept the High-Life , Afro-Pop fire on the track burning. Maybe if there was a WizKid featured on this one, it could go number one on the chart. However, the song has a mellow vibe that can be helpful to connect with nature on a cool evening, riding around town.
It's more of High-Life, Afro-pop vibes in the last part of the album.
9. Water Carry Me
"Water Carry me" is a fusion of High-Life, Afro-pop and Dancehall. A very indigenous Nigeria record with a retro-vibe everyone can relate to.
10. My Ex
Then there is "My Ex" a song that has electronic riffs swirling around the track as his vocals Spawn lyrics of mistakes, regrets and "Don't Judge Me" voices in the chorus. A mellow tempo of Pop fusion of R&B and Afro.
LISTEN TO THE ALBUM (Also Get The Lyrics)
Adekunle Gold "Afro Pop Album Review"
Stand Out Songs :
1. Okay
2. Here For You
3.Exclusive feat Olayinka
4. Pretty Girl feat Patoranking
5. My Ex
Hit Songs;
1. Something Different
2. AG Baby
Average songs:
1. Sabina
2. Firewood feat Tekno
3. Water Carry Me …. These songs would need more time to catch up with others, 'Sabina' might be faster.
For Me Exceptional songs are;
1. Okay
2. Here For You
3. Exclusive
4. Water Carry Me
5. My Ex
Afro-pop reveals Adekunle Gold is embracing his true personality while coming off age. He is growing and coming into the fullness of his sound and artistry.
Afro-Po vol. 1 is conceptually fine. Adekunle Gold presents his claim for the king of Afro-Pop title and did very good in the execution of the project. The lyrics are not inspirational like the Adekunle Gold in previous records but it's the bravery and heart to walk into his artistic endowment that makes this body of work a success
Creativity, Faith, Skill and Courage are the elements that make Adekunle Gold Afro-Pop Vol 1 a contender for the 2020 charts in Africa and all over the world
With more strike towards this part, the next project might be the one that will solidify his sound and give him the crown King of Afro-pop.
If you read this article, you can share your own view/thoughts in the comment section.
Written by Olalekan Okeremilekun
Twitter: @imjudah1 
The post "Afro Pop Vol. 1": The Adekunle Gold Claim For King Of Afro-Pop | Album Review appeared first on tooXclusive.