Lord V aka Lord Vino  is a promising upcoming rapper based in the Us.. Most of you that do not know Lord V are missing and are sleeping on Good music… I want to bring you guys closer to Lord V… Here is a special Interview with Lord V..Get to know Lord V don's sleep on good music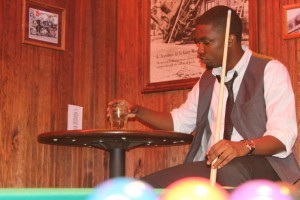 1.     Real name/ family background/ growing up/ School?
Nanven Dogun. Born and raised in Jos. Moved to Abuja for secondary school and basically shuttled between Abuja and Jos till university days. I Studied Architecture in Covenant University, Ogun state. Presently working on 2 masters degrees in Texas a&m University. Masters in Architecture & Masters in Land and Property Development.
2.     Why rap music.
I grew up listening to hiphop. My eldest brother is 10 years older than I am. He was a hiphop head so I was exposed to hiphop from the so called golden era. I always wrote down lyrics to songs from people like Mase, Jadakiss, Jay Z and Nas and recited them. I just fell in love with the culture early and it never left me I guess
3.     Musical Influences.
I mentioned a few in my response to my last question. Jay Z is a major influence, however my style is in no way similar to his style. I look at the influence from the perspective of his principles of originality, versatility and ability to make lyrical hiphop sound so good and transcend to musicfans beyond the borders of just hiphop. Other influences include Nas, Jadakiss, Fabolous, Mase, Eldee and Mode 9. I don't think I can name all but these are definitelty the major ones. If you listen to my music you'll know I'm not a 'gragra rapper'. I just take the flow easy and make my point, similar to these guys that inspire me.
[audio:http://tooxclusive.com/wp-content/uploads/2013/10/01-80-bars-ft.-Johnny-Fresh-_-Tooxclusive.com_.mp3]
4.     The  inspiration behind 234 mix tape. 
I was just rapping for fun till Big Faz aka Fazillion told me to get in a studio and record. There was never a blueprint for the mixtape. I just kept recording random stuff and people were feeling it so I compiled 18 tracks and put it in a mixtape. The response has been great so far and I don't eventhink that's close to my best work because I didn't really take it seriously when I was doing it. But I guess that's what it's about. If you sabi, you no need stress yourself to do am. I'm dope. That's what they tell me. I'm just telling you what the real heads think lol. "234 The mixtape is classichiphop" – The people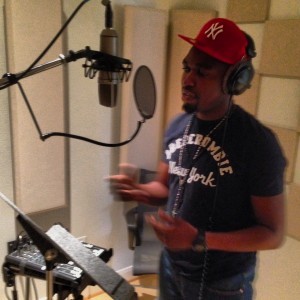 5.     Thoughts on the rap scene in Nigeria
There are lots of dope rappers in Nigeria. I feel the best rappers have not yet come under the limelight. A few of them have made it up there but instead of pushing for growth of the hiphopculture, they seem to always try hard to blend with the pop trends and lose what got them to the top in the first place. Hiphop is still young in Nigeria, I believe there's hope. A lot of people give me advice based on so many stereotypes and I just say 'ok'. In my mind I know I'm a rebel and I'm not going to settle for the regular way of doing things. If the pioneers won't stick to the plan, this generation will do it. Trust me
6.      Plans on moving back home?
I plan to finally move back to Nigeria in 2015 when I'm done with my degrees. I'm always in and out of the country though and I believe I can still push my music from anywhere. It's best when you are on ground but circumstances will force you to change the way you operate. I'll be back forsure.
7.     Attention on social media, How does it affect you?
LOL, I don't really get sensitive to comments like I used to years ago. Now I expect people to say different things. There are people that know I'm dope but they will never admit it because they see me as competition. That's cool. Some would go as far as sending messages on twitter to tell me I'm wack. I don't give them the responses they look for. I'll just agree and say something like 'ok, I just de learn'.. or 'ill keep being wack for my wack niggas' lol. I could be very annoying and I know it. Forget the negative energy though, I get a lot of love from people on social media. People I never knew existed. Lots of people think I'm one of the best Nigerian rappers, and in my mind I'm not even a professional rapper yet. Those people push me to keep making music. It's gradually turning to something serious from 'just fun'. Shout out to Ovie from notjustok. He said "..'its just a hobby' – The reason you may never live the life you've always dreamt of". That inspired me to keep doing this rap thing.
[audio:http://tooxclusive.com/wp-content/uploads/2013/10/05-Otapiapia-ft.-Erigga.mp3]
8.     The notjustok rap list. What's your opinion?
List na for listeners wey no get time to listen for themselves abi lol.. its someone else's opinion so it's cool. Everybody go dey ok finally
9.     Who you got a crush on in the industry? 
Some industry chics got crushes on me. I won't call names cos I'm not a dead guy lol. Let me answer your question though, Fefe from the AGE crew. She knows sha lol. She has this dope song called 'Aura'. Fam, she sang that song for me, I don't want any other opinion lol. I fell my own hand when I met that babe. I de feel her Aura die lol. Most of the chics in the game are cool though but they're for other guys. You people should leave Fefe for me lol
10.  Hobbies / Likes and dislikes
I play golf really well. At some point I was considering going pro but then school came into my life. I like being on my own and listening to music. Different genres of music appeal to me, not just hiphop. I'm a laid back person that just likes to chill with cool people. I don't like stress so anything that stresses me, I cut off.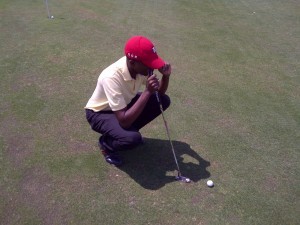 11.  Musical plans for the nearest future and big collaboration(s) in store 
I have like 10 joints recorded (After my first mixtape). I'm going to keep most of them for later. They're not mixtape songs. I just wanna stick to my mixtape format for now so people get the point that I'm beasting with the bars. Fusion into other genres can come later but like I said on Conscience, "Even when we go commercial, we kill it with the content". I will always make sense because that's all I know how to do. As for big collaborations, I won't mention anything because these big boys could disappoint you after making promises. Even my guy that I grew up with in J town is posting me. People forget how it started but I don't hold anything against them. I'm just different. Kahli Abdu is the biggest collaboration I have so for. He may not be the most popular artist I've worked with but definitely the most valuable to be for many reasons. Just be on the look out, I have heat ready to drop anytime. Shout out to my crew. SWAY. Stay Winning All Year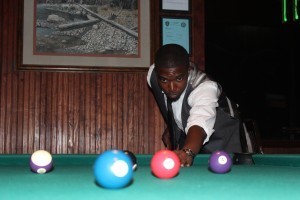 [audio:http://tooxclusive.com/wp-content/uploads/2013/09/Lord-V-Murda-ft.-Rukus-Prod-by-C-Zure.mp3]
FOLLOW LORD V on Twitter @LordV_234 
The post THE FUTURE : Interview With Lord V appeared first on tooXclusive.