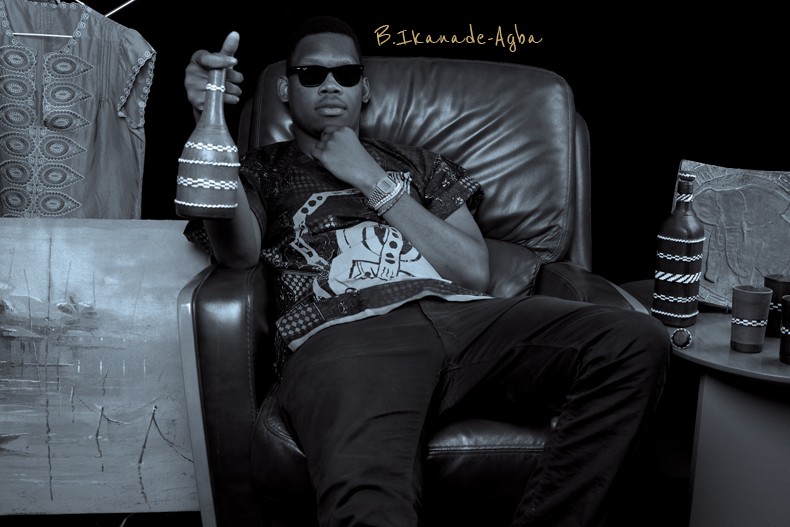 It is not every day an artiste with barely little or no presence in the Nigerian music arena pops up and starts rolling with the heavyweights, playing major gigs, not forgetting the a fast growing army of fans at his back. When I first saw this young lad at an event which he performed, I was still indifferent about his art and personality but with time I realized that no ordinary shaving stick or scissors can cut off this fast growing lock from 'Soyinka's Afro'. Well with greatness comes an interview from Ogagus… the 'O' is silent, Lol…so I caught up the awesomely talented 'Ajebutter 22'. Here are excerpts from my chit chat with the 'Omo Pastor' master as he talked about his ex-group, favourite food, plans of a collaborative album etc. sadly I could not get a rap verse from him and forgot to ask about his love life but juicy stuff still! 
Ogagus: Boss, it is amazing how 'Senrenre' blew up even though I was not fully in the bandwagon… Tell me did you have any material out before 'Senrenre' or was it your first single?
[audio:http://tooxclusive.com/wp-content/uploads/2012/02/senrenre.mp3]
DOWNLOAD Senrenre
Ajebutter 22: I released a song called 'Anytime Soon' before 'Senrenre' but that was not my first official single, I released it all by myself.
Ogagus: So why you did promote 'Senrenre' or should I say at what point did you realize that Senrenre was the song to aggressively promote?
Ajebutter 22: I never thought the song would go this far or anything. I just thought some people will like it; if you listen to that type of music you would relate to it, and then I had to release it because it is not just an album filler song…
Ogagus: Yeah, it has single material written all over it…
Ajebutter 22: Exactly, it is very single sounding so it had to release it had no choice.
Ogagus: You were not in the country then, if I am correct so how did you get your song to the media houses, printing of promo CDs and chasing it generally?
Ajebutter 22: I never printed any CD; I just sent it to radio stations via e-mail…
Ogagus: Shut up!
Ajebutter 22: I'm serious I never printed, even till today I do not have any CD, if I had promo CDs you would see them now. I shot a video for it because I have never shot a video before and the song was getting buzz, so basically it was the next thing to do
Ogagus: At what point did you feel or realize that your music is getting heard and this shii getting real?
Ajebutter 22: I don't think it's real yet, not that I do not…
Ogagus: At what point to you think you will think it is real?
Ajebutter 22: When I get to that point I will let you know, when I start receiving major acknowledgement. I will never feel like that because that's not just the kind of person I am. Not that I don't feel it's real but I don't see the big deal in anything that is happening now. 
Ogagus: You were in a group prior you solo career can you tell us about it, did you guys split or anything?
Ajebutter 22: I was in a group called 'Soyinka's Afro' with my sister…
Ogagus: Why Soyinka's Afro?
Ajebutter 22: Because some many people like us, the others are fools but we keep growing like Soyinka's Afro, we thought of the name together. It was a line from one of our songs but we just decided to adopt it.
Ogagus: That's deep and it brings me to my next question; why 'Ajebutter 22' and not simply 'Ajebutter'?
Ajebutter 22: It's is too random, it is just like calling yourself Omota, it is not unique enough… I am going to remove the 22 eventually when I am more established…
Ogagus: When you feel the shii is real?
Ajebutter 22: Haha! When I know that I am the Ajebutter that everyone is talking about.
Ogagus: Now the new single is out, 'Omo Pastor' and it is doing too well…
Ajebutter 22: Yeah, I featured BOJ from DRB Lasgidi on it too. How did the song come up? Yeah, I was chilling with my guys one time and we had this beat that Studio Magic made and we were just free styling and I came up something that has to do with a girl going to a club called 'Sakura', this is a club in Manchester where I used to live and also 'o ma ma gbadura' also… She used to go to the club and she used to pray, the idea popped up from my head and made me like write the whole song. I recorded the verses and sent them to BOJ and he did his part.
[audio:http://tooxclusive.com/wp-content/uploads/2012/07/Omo-Pastor-ft-BOJ.mp3]
DOWNLOAD Omo Pastor
Ogagus: The video of the song is going to be funny like crazy… The reception of this song has being amazing, how do you feel when you get some much acceptance for your material?
Ajebutter 22: It feels very good you know because when you think of something I know people think of the same thing so can I show or prove it. Do you understand? When you think of 'Omo Pastor' you know that people can think of it but can they relate to it? When people like the song for the reasons you like the song, it's like validation like you were correct that you can relate to it and we are going to do a video for it definitely.
Ogagus: How do you rap the way you do, it sounds so effortless, smooth, engaging and humourous?
Ajebutter 22: Well I just say things and interprete my mind the best and easiest way I can. Like I'm chilling with my hommies and talking that's how I do my thing. 
Ogagus: Looking at 'Ajebutter 22' as an artiste, you have achieved a lot in so little time. Do you feel that you have not paid your dues compared to other artistes who have hustled from being a studio rat to where they are now?
Ajebutter 22:  I have paid my own amount of dues in my own little way, I have recorded a lot, written and tried to perfect my sound but I'm still paying my dues. You can't say I have not paid my dues because that what I am doing right now, because I haven't made it yet. I am still doing what I have do, I'm doing shows, working, getting recognized, so that to me is paying my dues it's just in a different way compared to what other people have done.
Ogagus: Any artiste you would love to work it?
Ajebutter 22: Nigerian artiste I will like to work with? There are are also of artiste that I like their sound but I won't tell you…
Ogagus: Why?
Ajebutter 22: I don't see the point.
Ogagus: Should we expect an album or mixtape anytime soon?
Ajebutter 22: 'Anytime Soon' is the name of the collaboration album, I'm doing with Studio Magic. That's not my debut album; it's like preparation for the real deal…
Ogagus: Oh! John the Baptist things! Fore-runner…
Ajebutter 22: Yeah, it's a collaboration album and it will be everywhere; but I made this album in England so don't expect any big collaboration. I am still going to work on my debut album, which will be on a different level, different scale. This is just something I have done and want to put out so people will hear what I'm about and have a feel of the kinda artiste that I am. It's diverse, if you've heard only 'Senrenre' you cannot know what type of artiste I am, of if you've jammed only 'Omo Pastor', it takes a whole body of work to understand my mind and what is coming out from it so the material I want for the public and music lovers.
Ogagus: What would you change about the industry if you have the power to?
Ajebutter 22: The only thing I'll love to change is the way people get paid like royalties and stuff, apart from that I like the way everything is.
Ogagus: That's a first cause most people complain terribly about the structure?
Ajebutter 22: I don't know why people complain about the structure, there is nothing wrong with the structure. It works! The industry is booming and people are making lots of money everywhere, so what do you really want to change. The only thing I can thing about is international recognition after that we good to go but the market is here because we haven't really made a sound for ourselves that we can call the Nigerian sound and export. The way Vybz Kartel can be big in his country and big worldwide, we don't have that, something like what I think D'banj is working on and accomplished with 'Oliver Twist' and we need that and it good we need that kind of connection, so that when you blow massively in Nigeria you've blown everywhere.
Ogagus: It's wrap Butter!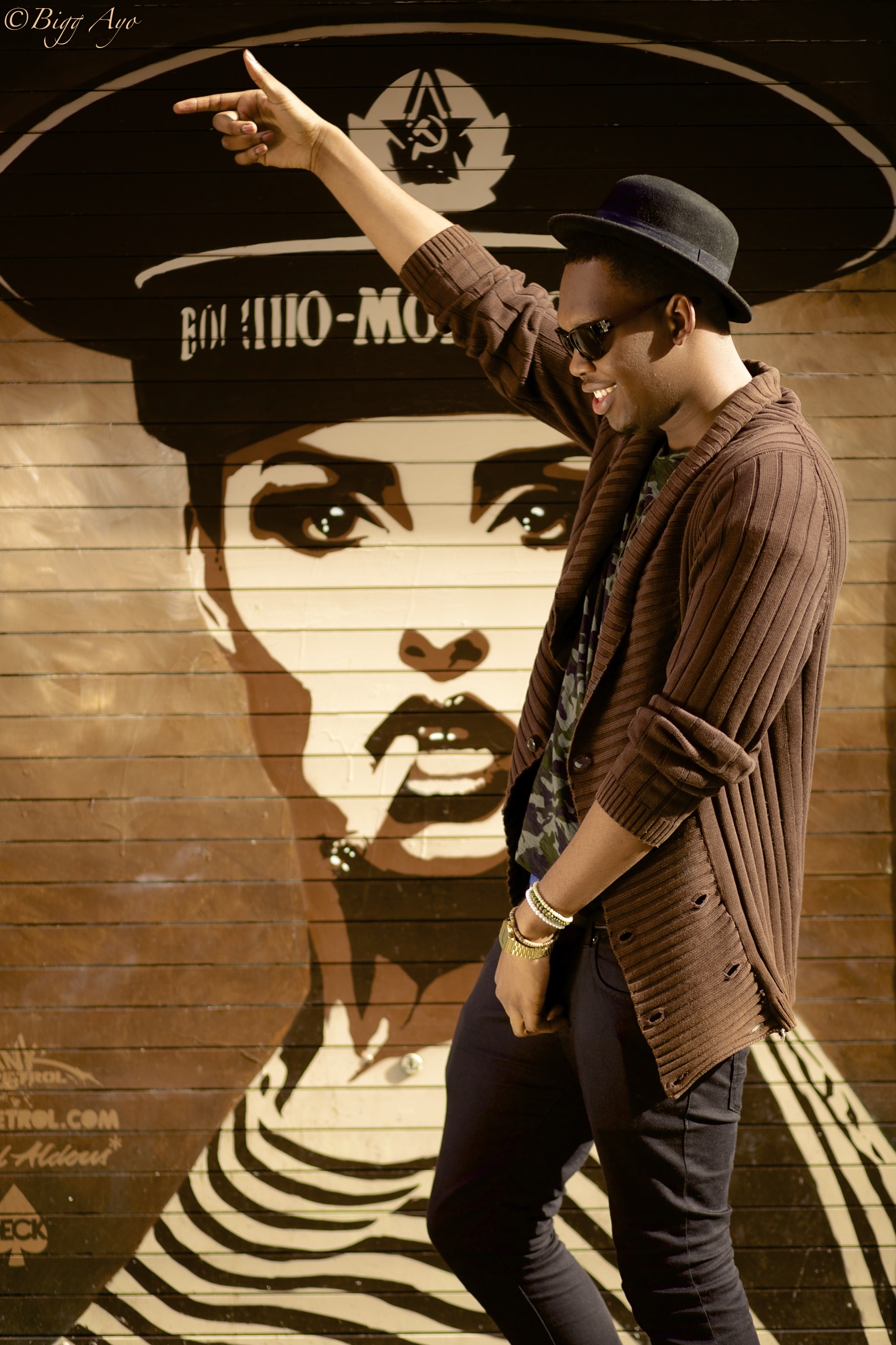 TRIVIA
Favourite Food? Jollof Rice
Favourite Album At The Moment? Ed Sheeran's +
Last book you read?  London Life, Lagos Living
Favourite Movie? Casino
The post INTERVIEW: Ogagus Chats With "Ajebutter 22" – A Lock from Soyinka's Afro appeared first on tooXclusive.